Dubai is known for its exquisiteness. However, it has a lot more to offer than just a picturesque landscape and luxuries. If you are a student living at a student accommodation in Dubai and spending long hours at just studying, that won't do you much good. You also need to get out and have some fun while you are at it. If you are into trying something new and love the thrill of adventurous activities, Dubai has a lot to offer for you.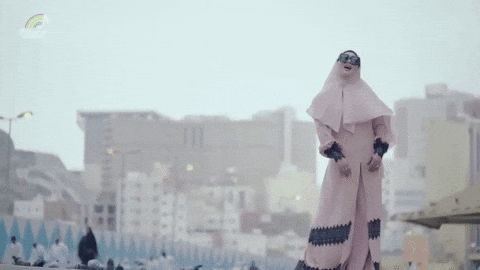 In Dubai, you can go for a wide range of exciting adventure activities, and you can hardly ever find this level of exhilaration and thrill anywhere else. So, let's have a look at some of the adventures to do in Dubai and give an interesting turn to your study time at Dubai:
1.Hydro Flighting or Flying
Hydro flying is a great adventure activity and quite famous in Dubai. Hydro flying includes flying above the water using flyboard. You can find the instructor who will train you and help you throughout your hydro flying activity, and once you are done, they will make sure you are safe. Release your adrenaline rush with hydro flying and try to fly above the sea in Dubai.
Hydro flying is mainly famous in Dubai for the reason that Dubai is only a few of the places where you can find a flyboard and fully-trained instructors who know what they are doing and train you to do it. In hydro flying, you will be standing on a flyboard, connected to a watercraft. Then water is the pushed beneath the shoes you are wearing so that you can fly up in the air with force of water to a height of about fifteen feet and then come hurtling down into the water to a depth of about three feet. This is certainly a sensational adventure and something nobody who loves water should miss.
2.Desert Safari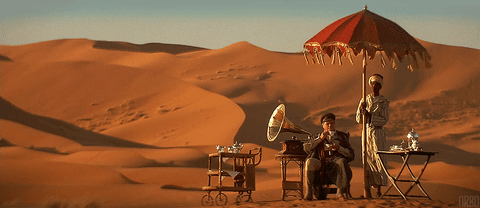 Whenever someone mentions Dubai, the first thing that crosses over the minds of many is desert. Desert safari is undeniably one of the most popular adventure sports in Dubai. If you are passionate about exciting car rides, desert safari beats it all. Get on a four-wheel drive and sail through the golden and red sand hills of Dubai and bask in the glory of one of the most wondrous creations of nature.  
You will get to enjoy roller-coaster rides through the remarkable vistas of the undulating sand of golden deserts that will leave you breathless and wanting for more. Enjoy this ride with your friends or your flatmates with whom you share accommodation in Dubai. You can also enjoy a hummer safari moving speedily through the heart of Dubai desert.
3.Scuba Diving
Another popular adventurous activity that you should try in Dubai is scuba diving. Enjoy this underwater expedition as the sea waves give you a thrilling escape from the world of land. Scuba diving is enjoyed by many people across the world every day, and it has a low risk as compared to some other outdoor adventure activities. The vast sea is the home of some spectacular species of aquatic life, antediluvian ship-wreckages which date back to several decades. Use scuba diving to feel unconquerable when you take your first breath underwater that will open the door to a whole new world for you.
Even though Dubai has many locations where scuba diving can be done, you will perhaps get the best experience at the magnificent Jumeirah Beach. There the instructors are fully trained and will keep you safe as you go on a thrilling ride underwater.
4.Al Qudra Cycling
If you love cycling, Al Qudra Cycling is for you. Al Qudra Cycling track is a sanctuary for who enjoy pedaling power. Dubai is a busy city, and you might not get enough opportunities to pedal around the city to your heart's desire. Thus Al Qudra is a perfect opening to improve your cycling skills on an 80 km long stretch of surfaced paths. Lucky for you, you will be cycling amidst the beautiful mounts of sands on both sides.
All things considered, Al Audra cycling trail is something you must never miss. It will not only give you amazing views but will also be very good for your health and fitness, which will ultimately help you in your studies. If you don't have a bike, you can get one on rent payment in a store at the starting of the trail. Take bottles of water with you, and you can go on late evenings to enjoy a comfortable ride.
5.Skydiving
Skydiving is a very exciting, daring, and one of the most adventurous outdoor activities you can do in Dubai, especially if you are not afraid of great heights. If you are a student living in a house for rent in Dubai and will be leaving this exquisite city after you complete your course, try skydiving at least once. Locals and tourists enjoy this sport the same and it is one of those extreme sports in Dubai that give you a new way of looking at your life on this planet.   
You can make a jump from a height of 4000 meters and feel the adrenaline rushing through your body. Falling from up there, you can actually have the best view of the Burj Khalifa and Burj Al Arab, and a bird's eye view of the Dubai vista. You will get to enjoy the free fall for a minute and then your instructor will open the parachute and you will enjoy a comfortable descent to the ground.  
6.Sandboarding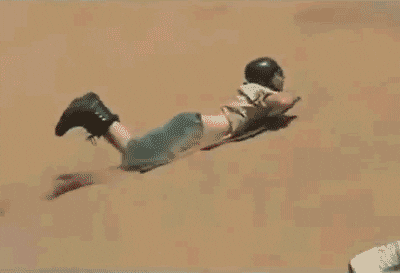 Snowboarding has always been all about snow-covered mountains and using a board to slide down from natural smooth incline of land. This is what led to the discovery of Sandboarding. It is no different than snowboarding and allows a board to slither down with enough speed that can be attained through the tall sand dunes in the desert.
Sandboarding is a desert-based activity that includes descending down the inclines of a desert dune on particularly modified boards which are fastened to your feet, just like snowboarding. Owing to Dubai's natural characteristics and climate, you can enjoy the sandboarding activity at any time of the year. All you would have to do is fasten your boots along a smooth sandboard that will allow you to slide down the dunes in an easy and smooth manner, allowing you to enjoy a safe and adventurous sports experience in the desert.
7.Hot Air Balloon
This is one of those exotic adventurous in Dubai that will blow your mind away with its awesomeness. Hot air balloon rides in Dubai are very popular and you must embark on this adventure at least once in a while with your friends. With the background of the Dubai skyline, an entertaining ride in a hot air balloon will give you a different sort of perspective that everyone needs in his or her life at least once.  
Mounting more than a hundred feet in the air and you will be able to enjoy a bird's eye view of the city below including the golden sand dunes, architecture wonders, for instance, the Burj Khalifa, and the Burj Al Arab. To get the best out of your hot air balloon ride, try the early morning trip. In the morning light, you will get a spectacular view of the city and desert, while feeling the rush of morning sun and wind in your face. To take your experience to a completely new level, you can make a combined adventure trip of desert safari and hot air balloon ride in the early morning.
8.Dune Bashing
Dune bashing in Dubai is one of the most preferred adventure sports' activities that is enjoyed by many. Desert sand dunes provide an opportunity different from any other terrain. Autos with more power wheels than what you experience in your everyday life race on top of the sand dunes and run across the golden desert surface. Dune bashing is an exploratory activity that brings you the finest of the 4×4 world of the desert sands and provides you with a roller-coaster desert experience. Though always remember to strap yourself onto the seats of the vehicle like a Hummer, or a Land Cruiser or a very similar vehicle that can take onto the ferocity of the desert. You can experience the dune bashing in most desert safaris. On the other hand, to get the most exclusive experience, dedicate your time to only Dune bashing.  
It will be a thrilling experience when you will feel yourself crashing down the slopes of the sand dunes. Excitement will be unmatched and you will be refreshed after a showdown with the vast timelessness of the Dubai desert. Morning and evening are the best times for dune bashing. While morning session can go until noontime, for evening session it would be better to start around 3 in the late noon. Along with dune bashing, you can also enjoy sand boarding, camel riding, and more.
9.Desert Quad Biking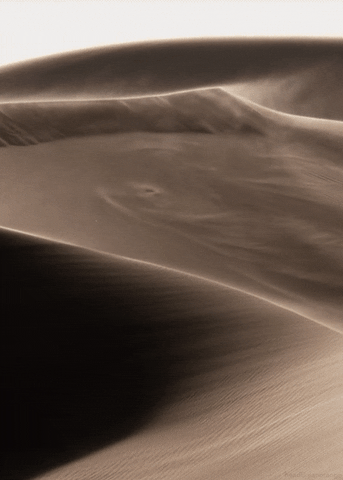 Quad bikes are one of the easiest to get vehicles that you can take to desert for some fun and adventure. It is a great adventure to enjoy with your friends or other with whom you are sharing apartment in Dubai.
Desert Quad biking is very easy to learn and comes with some very convenient riding techniques. With little training, anyone can ride the quad bikes in a desert full of golden sand dunes. Quad bikes have a lightweight body and standing on wide tires and powerful engine, you will be able to table any sandy surface with effortlessness, whether it is climbing sand dunes, or coming down on the slopes. By following all the safety instructions, you can do it all with relative ease and without losing control.  Quad biking in the desert can give you an exhilarating and adventurous experience and it is tremendously popular with locals as well as tourists of the city.
When you are in Dubai pursuing your higher studies, it is also an opportunity to have some fun and quench your thirst for adventures. Experiencing the wonderful sand dunes on a roller-coaster Quad bike and riding through the desert without having any tracks, challenging the desert in your own way will make your time in Dubai a lifetime memory.
10.Bungee Jumping
Have you ever thought of trying something amazing in life like free-falling towards the ground? If no, then bungee jumping is for you. While there are other adventurous activities like skydiving, bungee jumping has its own charm and thrill. It's about taking a leap of faith, jumping into the open space, free falling, and then having the amazing bounce.
By treating yourself with the gripping and adrenaline filled bungee jumping adventure activity in Dubai, you can make your stay at Dubai, an exciting experience. It's a great way of having some great fun with your friends amidst all hard-core study schedules. Once you are perfectly secured with necessary gear, you will have to jump from a platform, very high above the ground.
If you are hesitant to take the jump alone, you can ask your friend to take the plunge with you in tandem bungee jumping. This adventure is a great way to have some astonishing adrenaline rush, and you would be able to feel your heart racing as you will hurtle towards the ground. For safety purpose, it would be sensible to wear tight clothes and comfortable shoes when you go for bungee jumping.
Conclusion
All study and no play will make a dull student life in Dubai. Being in a city like Dubai is a great opportunity to explore your adventurous side. Dubai offers a plenty of adventurous activities, and it is something you should never miss. Take some time out of your grueling study schedules, and go out with your friends on a fun and adventurous weekend or any day that suits you. Just don't sit and wait for the thrill to come to you, grab the opportunity of studying in Dubai and just go and grab the thrill.
If you are looking for student accommodation in Dubai or a studio for rent in Dubai, hopohomes.com is a great place to start.
What does this blog answer? – What are the top adventure activities to do in Dubai?
You must also read – How To Find Student Accommodation In Dubai ?