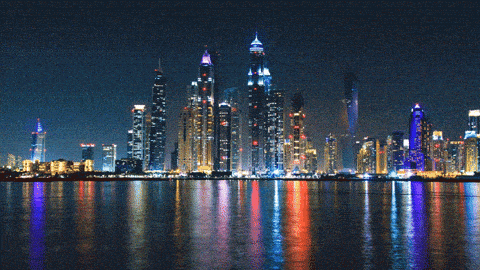 Hunting for an apartment on rent in Dubai is like looking for a new mobile phone for yourself! It is quite a major and confusing task at hand to look for a place on rent in Dubai suiting all your needs and matching your budget and living standards at the same time. It requires you to be wise and practical while making any decision regarding the place you wish to rent.
Think about it, you wouldn't just buy the first attractive mobile phone you see in the market, right? Even though you probably loved the first one you saw, you would still want to explore as much as possible. You would want to spend some time looking for the best possible options at hand, making a note of pros and cons of every option you consider at hand.
Living in Dubai is quite expensive. One can compromise without a car for a year or two, but each one of us needs a roof over the head. Renting an apartment in key localities of Dubai, like, Abu Dhabi and Sharjah is not a cake walk. Although rents have now reduced by about 2% in Sharjah, the demand has increased way more than that.
One of the best parts about living in Dubai is the various renting options the place provides us with. One can choose from studio apartments in Dubai, one-bedroom or two-bedroom apartments and even shared accommodation can be opted for.
Where do I look to get the best possible deals?
Dubizzle.com acts as a one-stop destination to take care of all your housing needs. It provides us with a multitude of 'flat for rent' options, listing all the perks and downsides of the flat and their best pricing available. It clearly displays the location on the map and its vicinity areas, marking the accessible places one could reach out to, in case of emergencies.
To find an apartment to fit your renting needs, log on to HOPO Homes website to view a wide variety of choices for accommodation in Dubai. Be it an apartment in the heart of the city, or in the outskirts, Hopo Homes has it all covered for you. Bed spaces in Dubai are also available for those who wish to share their living space with someone.
Costs of living in Dubai
Not all of us can afford an independent apartment in Dubai. Cost of living for a bachelor in Dubai is pretty high. For a one bedroom apartment in the heart of Dubai, its monthly rent falls to around 3,800 AED- 6,000 AED, depending on the locality and amenities provided. Other than rent, the cost of living for a bachelor in Dubai is estimated to be about 3,342 AED.
Hence, you have a very convenient and viable option available for you in Dubai- bed spaces. For those of you who can't afford an apartment by themselves, can take up bed- spaces available at very nominal prices in places like Karama, Deira, etc. The bed spaces cost way lesser than apartments, around 800 AED to 2000 AED in areas like Deira. This reduces the living cost manifolds.
Hence, it all depends on us which type of apartment we would want to opt for and what living standard we incorporate into our lives.
There are few localities in the outskirts of Dubai which have a lower cost of living as compared to the heart of the city.
Some such localities providing cheap rent in Dubai are:
Al Awir
Al Muhaisnah IV
Satwa
Dubai International City
Al Murar, etc.
On the other hand, furnished apartments in Marina, Sheikh Zayed Road and Business bay are one of the most expensive localities one could opt for. The closer you are to the city, the more expensive it gets.
However, just deciding on the locality and apartment type isn't the end of the job. Most of us have a tendency to start imagining a life and how we'll set up the apartment, where will be what furniture, what will be the colour of that walls, and the list of fantasies goes on. We get swept away with these emotions very easily.
Questions that need an answer.
There are so many questions one needs to ask his/her owner before signing the final rent agreement. Here, we have got a list of few most important questions for you to get the answers to before you make a final decision for an apartment. Make sure you bring these up in your talks with the owners when you go hunting for an apartment!
Question 1: What will be the lease-terms for the apartment and what would it take to break the lease?
This is the most common, yet important question to be asked. Make a double check on your knowledge regarding the lease terms for renting. You should be clearly aware of the beginning and end of your renting- the period before the lease papers are signed. Also, what are the restrictions you would be put under, on painting the walls, quiet hours of the place (if any), etc.
Generally, the owners ask for a 'Safe Deposit' for the apartment as an insurance in case somebody leave the apartment in a bad condition or with the final rent unpaid. For renting in Dubai, this deposit is generally kept as 5 per cent of the rental cost. However, it might vary from owner to owner. Thus, it is advisable to talk it out with the owner regarding this beforehand itself.
Before signing the lease documents, know the penalties and repercussions in case you have to vacate the apartment before your lease ends.
Question 2: In how many cheques is the rent supposed to be paid?
If not aware, you should be knowing that in Dubai, the owners expect you to pay the entire rent in one cheque, before you move into the apartment. However, some of you may get lucky with your owners and get to pay the rent in two,  four, six or even twelve cheques. The catch here being- get your facts cleared with the owner before you move into the apartment.
Question 3: What all is included in the rent and what all will be charged separately?
Rent is not the only expense we have to make when shifting to an apartment on the lease. Also, you have a lot of options in furnished apartments in Dubai. Get a clear idea of what all furniture items are included in your decided rent amount and what all is chargeable separately.
As you start staying, you will realise that there are quite a few utilities that also require payment. Clear it out with your owner, what all expenses he would be covering; and what all are extra for you to pay for.
A lot of other utilities, starting from the most basic ones like water, gas and electricity, to paying for amenities of the society- gym, swimming pool, etc.
Question 4: Is there any 'Renter's Insurance' required?
Renters Insurance is another aspect to be looked into. It basically provides coverage for the property in events like floods, fire or even thefts. Some owners require you to get one as a mandate before renting the apartment.
It is a reliable option to consider getting a Renters Insurance as the costs incurred for it per month aren't that high either. Cheap rent options are also available in Dubai. Such flat owners won't ask for one in most case; however, the posh areas of Dubai have this trend since quite a long time now. Also, it's always better to be safe than sorry.
Question 5: What is the pet-policy here?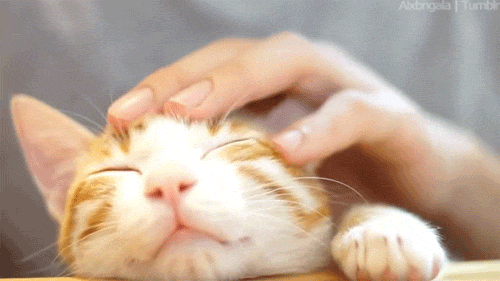 For all those animal lovers out there, it is very important that you ask your owner about any rules or restrictions, if any, for keeping a pet in the apartment. Maybe you don't already possess one, but what if you wish to adopt one within your lease period sometime later?
To avoid any disputes later, it is better to clear it out beforehand. In usual cases, the tenant is supposed to pay a 'pet-deposit' which is non- refundable to the owner; however, policies may vary for different owners and localities.
Question 6:  How are the emergency repairs and maintenance works of the apartment taken care of?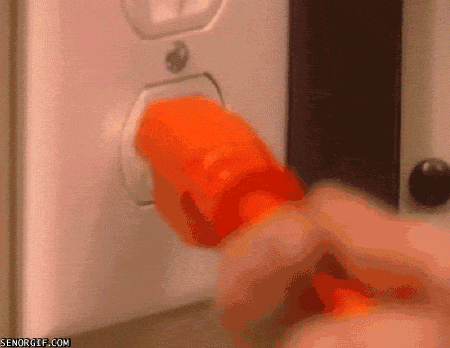 It is but obvious that everything will look flawless and perfect to you in the apartment when you make the first visit to it. However, things might not remain the same throughout your lease period. It is thus essential for you to know how the repair works and other maintenance of the apartment are handled. In shared accommodation in Dubai, it is still a feasible option to manage the maintenance for tenant as the cost of maintenance also gets shared. But, for an individual, it becomes quite difficult to cover up all the expenses.
Is the service available to you at any time you need? Who pays for this service? Is it supposed to be taken care of by the tenant and later adjusted from the month's rent, or it doesn't involve the owner at all?
Make sure you have all these answers in place in advance.
Question 7: Will I be allowed to decorate the apartment as per my choice or is there any penalty for it?
It is generally a mandate to give back the apartment to the owner at the end of lease period in the same condition you received it in. The owners usually cover up such clauses in the lease itself. In spite of that, it is advisable to talk it out with the owner regarding this. Renting a flat in Dubai generally bars us from these pleasures and 'feel-good' activities to make the apartment feel like 'home' in its real sense.
All of us have desires to decorate our living space our way- putting up a wallpaper of our choice, a couple of wall pieces here and there, driving nails into the walls for putting up shelves, etc.
Question 8: How are parking needs taken care of ?
Ideally, in an apartment in a society, you should be provided with a fixed parking spot for your vehicle. You need to make sure about the parking facilities available in your society as it is one of the most major factors I deciding upon a place for rent.
Some owners charge a separate rent for the parking space. Also, you need to talk it out accordingly with the concerned authority if you own more than one vehicle.
Other than that, you need to check beforehand the condition of the parking space being provided to you.
Is it sufficient in size? Does it protect your vehicle from weather conditions like rains and heat? What are the parking laws of the place? Is there provision for guest- parking as well? Who takes care of the security in the parking space?
Make sure all your queries are catered to before you sign the lease for renting a flat in Dubai.
Question 9: How is the security of the apartment?
You need to make sure all the locks on the doors in the apartment are in place and what additional facilities are being provided to you regarding the security of the apartment you plan to rent. You need to inquire about the security features of the apartment- a buzzing system, doorbell, doorman; whatever may be the security level.
Apart from this, it is advised to check the security of the locality as a whole, the rate of thefts in the area, etc. This is one criterion where you need to ask the owner about the neighbourhood conditions as well- the safety of the area around your apartment.
These were the few questions one must ask his/her owner. But what about the other aspects that we must follow for our personal benefit and wellbeing.
Other factors that our apartment choice should be influence by:
The accessibility of the apartment should be good enough, connecting the society to all possible areas and having good quality stores to fulfill our basic needs is a very important factor. Since affording a car in Dubai is not that easy of an option, the living costs in Dubai is higher, we tend to rely on the public transport options available. It is advisable to rent an apartment closer to your workplace or in close proximity to a Metro station so that your transportation costs are minimized.
Basic requirements like hospitals and medical stores nearby and grocery malls in the locality are few key things we must double- check on before shifting to a new place.
Another factor- positioning of the apartment as per directions. Sure, not all of us believe in astrology. But there are few scientifically proven facts that we should keep in mind when going for apartment hunting.
Once you have all these aspects taken care of, be confident about your choice of apartment. We are pretty sure you would have done a great job at it.
Happy apartment hunting and Happy living!