Dubai is the biggest and the most populated city in the UAE or the United Arab Emirates. Dubai is a multicultural hub where you will find people from around the world. The city is also home to the world's biggest companies and brands. Not just that but it is also becoming the first choice of students for pursuing higher education and so the demand for rent for bachelor accommodation for students.
Dubai is becoming popular as an educational hub because of the world-class universities present in the city. These universities open up new doors of opportunities for students and make the students capable of achieving their job.
Why us
But Dubai is a really expensive place, especially for student's accommodation. Houses or flats in Dubai are very expensive and it is even difficult to find a House which suits all your requirements. For this, you need a reliable property finder. Hopohomes is one of the leading property finders in Dubai who can help you find your dream house. We are a reliable and trusted property dealer upon which you can blindly trust. From houses to flat, studio apartment, shared accommodation and villas you can search for any kind of property in Dubai and we will present you with a number of options to choose from. You can even search for properties in a particular location. All the houses are verified before they are added to the list so that you need not worry about the safety.
For students, two of the most popular accommodation options are studio apartment and shared accommodation. Shared accommodation costs very less in comparison to traditional houses and you can even choose to live in prime locations which otherwise would be extremely expensive.
Studio Apartment and bachelor accommodation come with its own pros and cons. So let's have a look at both of them in detail and let's find out which is a better option for students in Dubai.
Shared Accommodation 
First of all, we will talk about shared accommodation along with its pros and cons.
Shared accommodation is the perfect option for students in Dubai. It cost a lot less in comparison to a traditional apartment or house and a student can choose to live in the prime location of Dubai which otherwise would be very costly. Along with that you also not feel bored or lonely. The cost of house rent and maintenance, furniture maintenance, etc all will split equally between the two or you.
Let's have a look at the pros and cons of shared accommodation in detail.
Pros
Saves money
The biggest benefit of sharing your flat with your friend or a stranger is that it saves you a lot of money. In a bachelor accommodation in Dubai, the rent and utility cost gets split between the two of you. You need not to pay for everything yourself which is a great thing.
This means you will be able to afford bigger and better apartments in any location you want. Along with that you can plan and share the cost of other necessary items like groceries. But make sure you plan everything in advance before moving to your new home.
Easy to clean
Your roommate can also help you with cleaning and maintaining the house. You need not do everything yourself or hire someone to do those things for you.
If your partner is good enough, you may not need to do the things you don't like. To make things easier, you can prepare a chore chart to distribute the things between the two of you.
Built-in Friends
A roommate in Dubai can also be a good friend. You will never feel lonely or bored because you always have someone to talk or hang out. It is great to have someone with whom you can share your thoughts after a long and tiring day at work.
Shared Furnishing
Buying all the furniture and appliances for your new flat can be expensive. Pooling your resources with your friend or new roommate will be a great idea and it makes the process of furnishing your new home a lot simple, easier and cheaper. However the same can become a problem when you are separating your ways so be careful about this.
You can buy an apartment near your university
In shared accommodation, the rented flat gets split between you and your roommate. This allows you to buy your rental apartment near your university. Living at a walking distance from your university or educational institution will save the cost of transportation.
Cons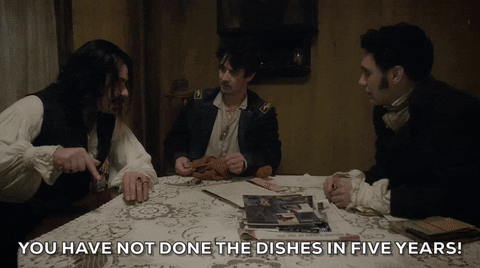 Less privacy
If you a kind of guy who prefers solitude then shared living is not made for you. You have very less privacy in a shared flat and the only place you can spend time alone in your bedroom.
You Roommate may be messy
It is quite difficult to live with a messy person. If you are living with someone you know that's absolutely fine but if you are going to live with a stranger that might become a problem if he is used to creating a mess.
They can miss the rent
If your roommate in Dubai is not reliable in terms of payment, that will end up costing you the whole sum of money. The payment must be paid to the landlord every month and it doesn't matter whether you can afford it that month or not. This will not only leave you with a larger bill, but it also affects the credit history.
Built-in enemies
If you are sharing your house with someone you don't know, then there are chances you might not get along very well. This makes living together really very difficult. It messes up everything and in no time can turn into a bad dream. If you are having a problem in sharing your flat with others, it is better to separate your ways before it turns into a bigger issue.
Studio Apartment
The studio apartment in Dubai is another great option for students who don't want to share their home with another person. Studio apartment also called a studio flat or bachelors flat is an apartment without walls or barriers between the rooms. It contains a bedroom, kitchen, living area and a bathroom which is the only room of a studio flat having a separate door.
In a studio apartment, you need everything in the same room. A studio apartment is surely not the right for two or more people, but it perfectly suits a bachelor or student's life. A studio flat is designed on a small piece of land and thus it cost less in comparison to full sized apartments.
Let's now discuss the pros and cons of studio life.
Pros
Easy to maintain
A studio apartment is very small in size making it easy to clean and maintain. You need not spend hours cleaning the house. Another great thing about such kind of flats in Dubai is that you have all your belongings in one place making your life a bit easier.
Easy to furnish
If you a buying a rental apartment for the first time, then you might need to spend a lot on furnishing the apartment. This does not apply to the compact studio flats and you just to buy a few things for your new home which includes a bed, wardrobe, study table and a chair. This saves you a lot of money which could be used on something more productive.
Low rent
Studio flat in Dubai cost you a lot less and you can save as high as $500 on buying a studio flat in a costly city like Dubai. So if you are a bit tight on your budget but still want to spend your life peacefully without any interruptions, then there is nothing better than a studio.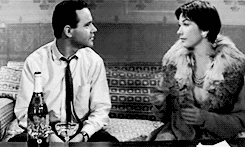 Enough space for a single person
Studio apartments are surely small in size, but this rarely affects a student or bachelor life. The flats are spacious enough to spend your life happily and comfortably. All your household stuff are also in one place and you need not to run from one room to another.
No need to share your flat with a stranger
If you are someone who likes to live alone or you simply don't want to adjust with a stranger, then studio apartment is made for you. It cost even lesser than a shared flat and you have full privacy. You can do whatever you want and there is no one to interrupt you. Overall you have full control over a studio flat in comparison to bachelor accommodation.
Fewer Utilities
A tiny sized studio doesn't charge you a giant bill of utilities every month. This is because a small area requires less electricity, less space to cool, less light and fewer appliances making the utility bills shrink a little.
You can also save more by choosing a studio flat with more natural light. Choose a flat with big windows and a balcony if possible so that you can get natural light which will ultimately save electricity. Also, a house with windows makes it look bigger than its actual size. So think smart.
Cons
Lack of Space
The main problem with a studio is the lack of space. Some studio apartments in Dubai are extremely small and there is no room for your furniture and other stuff. This makes your life uncomfortable and full of troubles. A small house also looks messy and unarranged. Therefore you should stay away from those kinds of studio apartments.
No Room for Guest
There is only one big room in studio flats and there are no walls or boundaries. This makes handling guests, friends and relatives a big challenge.
Furniture restrictions
Because of limited space, you cannot enhance the furnishing of your studio flat according to your wish. There is only room for a few essential pieces of furniture including a bed, study table, wardrobe and sometimes a sofa.
Boredom
It is quite boring to live in a small sized compact apartment for a long period of time. A studio apartment for rent in Dubai is sometimes very small and compact and living in such a compact space is not at all a good experience.
Comparison between Studio Apartment and bachelor Accommodation
A shared house is usually bigger in size in comparison to a studio apartment. There are many rooms and a hall so that you and your partner can live peacefully. Thus if you don't want to adjust in a small house and you don't have problems living with a roommate then shared accommodation is for you.
In terms of privacy obviously, the personal studio flat wins. In a studio flat, you have all the privacy and control over the house. This is not possible in a shared house and you only have privacy in your bedroom.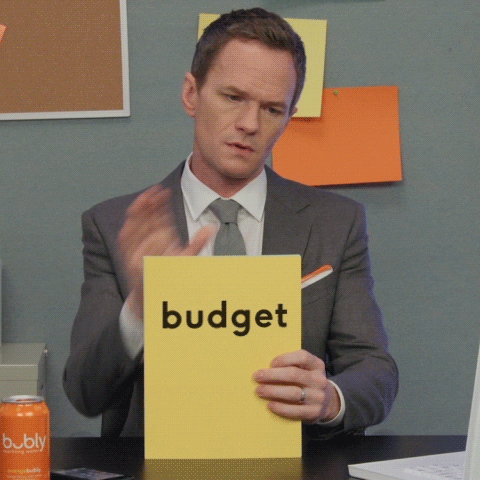 When talking about the rental cost both the options are almost similar. However, the studio flat can be a bit less costly than a shared apartment.  But on average both the apartments in Dubai will cost you the same.
The utilities charge in a big shared flat is higher in comparison to a studio. This is because there are more rooms, more lights and other appliances. A studio apartment is very low on utilities because there is just a single room and fewer appliances in the flat.
You can generally find more numbers of studios flat at a low rental cost in any location you want. Finding the right full sized apartment for shared accommodation at a reasonable monthly cost is quite hard. But this is not a problem as Hopohomes will manage these things.
Overall on weighing these pros and cons, I think bachelor accommodation is better than a studio apartment for Students in Dubai. This is because the monthly rental is almost similar and you have a bigger and better place to live in. But this depends from person to person and whether he is comfortable living with roommates or not.
What does this Blog Answer
Pros and cons of Shared Accommodation

Pros and cons of Studio Apartment

Comparison between Shared and Studio apartment

Which is a better option for students in Dubai Shared Flat or a Studio Flat?
Read also- Read also- Dubai rentals for expats