Dubai is a city of sky-high building and limitless possibilities. It is one of the most beautiful and luxurious cities in the world. Dubai is a favourite tourist destination where thousands of people from around the world visit every year. There is a lot be discovered in Dubai from its famous islands to the desert safari, huge aquariums, adventurous rides and huge malls. And of course, you cannot forget the masterpiece of architectural engineering the towering Burj Khalifa. This is now one of the most visited places in the world. And that's the reason for the ongoing demand for a cheap studio flat in Dubai.
Education in Dubai
But Dubai is not only famous among tourists and travelers. It also attracts people who want a lucrative career. There are many career opportunities in Dubai for people of every age group. Nowadays Dubai is also emerging rapidly as an educational hub. There are many world-class universities and schools in Dubai where every student dream to study.
According to a survey of Knowledge and Human Development Authority or KHDA in2017 Dubai is home to more the 62 educational institutions. These institutions offer a massive programme of courses. That is the reason why many students are moving to Dubai to pursue higher degrees.
If you are planning to visit Dubai for your further studies, that's a great idea. These few years in Dubai are going to be the best time of your life and it will surely change your entire life but make sure you plan everything in advance.
As you all know Dubai can be a really expensive place especially for students with limited resources. Thus planning will save you from any future troubles. The first thing is to decide where you want to live. There are only two options for a student in Dubai first in the Hostel and the other is purchasing a rental apartment.
Why Studio Apartments?
When talking about apartments the best option for a student in the studio apartments. This is because they cost less in comparison to other flats and is perfect for one or two people if you are thinking of shared accommodation.
What is a Studio Apartment?
If you are unfamiliar with studio apartment, it is a new concept of apartments. A studio apartment is also called as Bachelor Style flats, studio flats or efficiency apartments. This is because they are specially designed in a small space to decreasing the cost.
A studio apartment in Dubai consists of all the elements of a traditional flat which includes bedroom, drawing room, kitchen, etc. However, there are no barriers or walls between the rooms. The only room which is separated by others using the doors and walls is the bathroom. Studio apartments can be designed creatively in order to suit a personal lifestyle.
These kinds of flats are great for students and bachelors who don't want a huge space.
Studio apartments in Dubai are quite different than traditional apartments and they have their own benefits and drawbacks.
Benefits of a Studio Flat
Saves money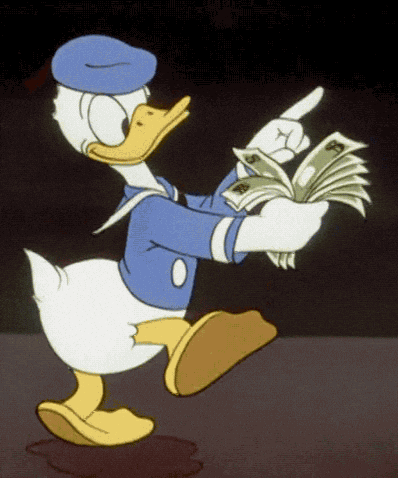 The first and most important thing about studio apartments is that they save money. They cost really less in comparison to houses and traditional flats. This is because these types of flats are designed and build in a very small space and there are no walls and doors. If you are low on budget or simply want to save your money, then go for studio flats in Dubai.
You can live at the center of the city
A studio apartment is affordable and thus you buy a rental apartment in the centre of Dubai. Traditional apartments, especially in the city centre, can be really expensive in this costly city but you can easily afford a smaller bachelor flat in the same area. You can buy an apartment near your university so that you can save your transportations and other expenses.
Everything in the same room
There are no rooms in the studio flats and everything you need is present in the same room. Therefore you do not need to run from another room to another if you forget something.
Easy to clean
Students are really busy with their assignments and projects and thus they do not have enough spare time for cleaning a big house. On the other hand, cleaning a little studio flat will not take more than ten minutes. This way you can save your precious time.
Low maintenance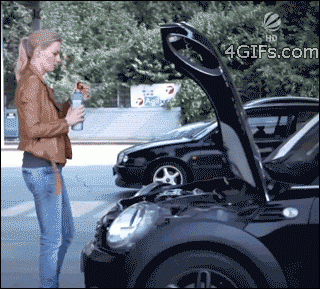 Two, three or four BHK flats are really large in size if you will compare it to a bachelor's flat and a student don't need that much big house. Traditional flats are high on maintenance and you will be paying or simply wasting your money for the areas of the house you rarely use. You can save this by purchasing a studio apartment.
A place for all your essential things
A student only needs a couple of things in terms of furniture. This consists of his desk, bed, a chair, dining table and a wardrobe for storing his clothes and accessories. All this can effortlessly fit in a studio flat.
Now let's talk about the cons. There are a few cons of a studio flat.
Not an ideal choice for a family
Studio flats are not an ideal option for the whole family as you will end up messing everything. However, this is perfect for students or bachelors accommodation.
Some can be really small
Some studio flats in Dubai can be really small in size and it doesn't feel comfortable to live. So it is recommended for avoiding them. But if you are comfortable with it, then there is no problem.
No room for guests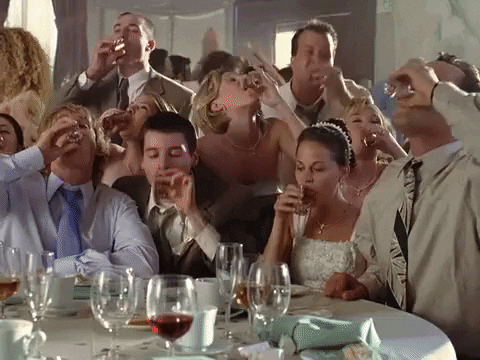 There is no room for guests in a studio flat. It is only suitable for a single person because of its size and a single room.
You need to check a number of things before you purchase a studio apartment in Dubai so that you don't regret in the future. Choosing a house in an unknown area is no easy task. You need to be really careful before signing the agreement papers. Listed below are a few points to remember when choosing a flat in Dubai.
How to choose a Studio Apartment in Dubai?
Now you know why a studio flat is a better option for students, especially in Dubai. So the next big question is How to find a perfect studio apartment in an unknown city like Dubai. Well, you need not worry about this as Hopohomes is here to help you. Hopohomes is the best property finder where you can search for any kind of properties in Dubai. It has a wide number of property options and you can find your dream home very easily. Just visit Hopohomes.com and then chose from the whole list of option. You can also filter the results to exactly match your requirements. Whether you are looking for rooms for rent in Dubai or a luxurious bungalow you can find everything in one place. Overall Hopohomes is the easiest way to find your perfect house or property in Dubai.
You should look for these features when looking for a studio flat. These features will give the illusion of a large apartment in your mini studio flat.
Enough Vertical Room
A studio flat is going to be small in horizontal space and you cannot do anything about it. Thus look for a flat with tall ceilings or vertical room. Tall ceilings will make your apartment look big not just that, but you can also make use of the vertical room to hang things.
You can install shelves for storing your stuff, mount television, add bookshelves, etc. Making use of the vertical space and not the limited floor space will make your apartment look well organized and beautiful.
Ample Storage space
Storage is something with which you should never compromise especially in a small studio apartment. You need not to give up on storage just because you a moving to a low-cost studio apartment. To store all your belongings without any problem you need ample storage spots. Look for a studio flat with sufficient storage so that you can store each and everything without making your house messy.
Natural light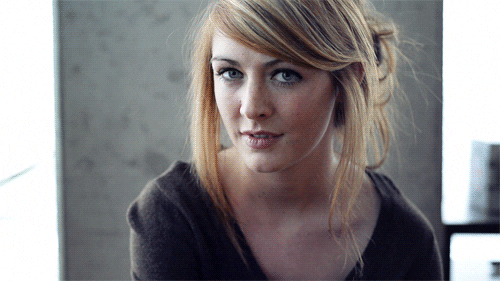 Another thing you need to check is if the flat gets enough natural light. A brighter room looks naturally bigger. So look for a house with plenty of windows so that you can get enough natural light. Also, check the direction of the windows. North or south facing window will not get enough light, on the other hand, a window facing towards the west or guarantee you constant supply of sunlight throughout the day.
Not just that natural lighting in your house can also decrease your electricity bills. So think smart and pay good attention to every part of the flat.
Is it too small?
Some studio flats in Dubai are very small and congested. They are built on a small piece of land. Surely they will be really cheap. However, choosing them is not a good idea as there is no space for your furniture and other items. So, in my opinion, stay away from anything too small.
When crossing a flat make sure you have enough room for your desk, a bed, living area, kitchen and a bathroom. It simply means you should feel comfortable in the flat. Never compromise with your needs.
What about maintenance?
Now once you have got a studio apartment which is perfect in size the next thing you need to do is talk with the landlord about the maintenance of the flat. It is good to decide everything in advance as Dubai is a multicultural hub and different people have a different mindset about the rental flats.
Full-sized Appliances
It doesn't matter whether you are buying a full sized flat or a small studio you must ask the landlord to give you a full-sized appliance. Ask your landlord for a fridge, stove or oven, and even a dishwasher. A studio apartment consists of all the appliances so never hesitate in asking the owner.
Well designed Interiors
Well, designed interiors must be checked when looking for a flat. Interiors not only make your flat look good but it will also help you store all your items effortlessly. You are buying a studio flat which is small in size, so you need places to stores all your essential items. Interiors are going to help you with that.
Doors and windows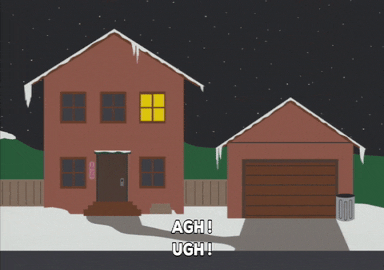 Last but not least, check the door and window of the flat. Also, check for water damaged walls and other similar problem. Don't buy a damaged flat in Dubai just because you are getting it at a low price because you need to spend a lot on the repairs. If you find a one or two broken windows, but you like the other parts of the flat, then you can ask the owner to get it repaired.
Conclusion
Overall a studio flat is the best way to save money in Dubai. You need to pay thousands of dollars if you want to live in a traditional apartment. But at the same time, you can buy a rental studio flat for half of the price. Buying a studio flat in Dubai is perfect for students as the flat is spacious enough for a single person. You can live in prime locations or near your university if you are planning to buy a studio flat.
However, check for the necessary thing before signing the agreement with your owner. First of all, never believe in the photos. Go and visit the flat before making any decision. Examine every corner of the flat carefully and if you find anything wrong just look for something better. It is also good to take a walk in your new neighbourhood to get an idea of the surrounding
Finding flats in Dubai at the right price is tough, but you can always take the help of Hopohomes for this task.
What does this blog answer?
Pros and cons of studio apartments
How to choose a studio flat in Dubai
Read also- Discover Dubai's Best Secrets