A tenancy is quite a hassle. When you set out to look for an executive bed space to rent in Dubai, you may have to go through middlemen, agree on a security deposit, pay the DEWA (Dubai Electricity and Water Authority) deposit, complete the Ejari registration and in some cases, also pay the housing fee. Many of us make the mistake of not taking these into consideration until the deal is finalized. This is why we have a definitive guide for you to help find a house for rent in Dubai.
Look It Up on a Trusted Website
Like most places around the world, tenancy becomes a problem when landlords try to charge huge amounts of rent, when middlemen run away with the security deposit or when hidden fees overrun your budget. This is why people are beginning to lean towards trusted websites where they can search for Dubai room rent prices and also go through details of the room or house before contacting the owner or the agency.
HOPO homes is one such trusted website where you can find a range of homes, bed spaces and studio for rent in Dubai for executive bachelors and university students. Websites like Dubizzle are also popularly used to find villas and flats for rent in Dubai mostly for families.
While looking up homes to rent in Dubai on a website, be mindful of the following factors:
Narrow down your property search according to your budget

Look up transport facilities in the area

Find areas or communities close to your workplace or university

If you are moving with your family, then check for schools and other facilities like hospitals, parks, grocery stores and gym.

Find out if the property listings you are looking up are owner listings or if you will be contacting an agency.
Decide Your Budget
Consider all fees and costs that will be involved in living in an executive bed space for rent in Dubai. Some of the common costs incurred by tenants in Dubai are:
Refundable deposit to secure the home or room for you.
You will be required to pay a small sum of money, usually 5% of the rental amount, in order to secure a home for you. This ensures that the landlord property is not shown to others and will be reserved for you. It is best to make payments in cheque and to take a receipt for such payments. Write the cheque in the landlord's name and not in the name of the agency or the middleman who is completing the deal. The middlemen will hold on to the cheque till the deal is finalized. If you choose not to continue with the deal then your cheque will be handed over to the landlord.
In addition to paying a deposit to secure your home, you will also have to submit a copy of your passport and a copy of the residence visa. If your visa is under application then you should be able to provide documentation from your sponsor or company to confirm the same.
Refundable Security Deposit
You will also be required to pay a security deposit that can be refunded at the end of your tenancy term. It is ideally one month's rent.
Agency or Middlemen Fees
If you are new to Dubai or if you find it easier to depend on an agency to secure a house for rent in Dubai for you then you must consider the agency fees in your budget as well. The fees can range between 2% to 5% of the annual rent.
Ejari Fees
You will receive a contract from your landlord for the rented home, but it is also important that you complete the Ejari registration. It will help you in case of any disagreements arising between you and your landlord. At this time it costs AED 365 inclusive of VAT for all property types.
Housing Fees
Depending on the terms of your tenancy agreement, you may pay the housing fee as well. It is 5% of the annual rent. This is reflected on the monthly DEWA bills as the 'municipality fee'. If you are already living in a rented home, then you will be familiar with this fee.
DEWA Deposit
You will have to activate electricity and water services at your rented property. If you are already living in an area serviced by DEWA and you are already using their service, then you have the option of transferring the security deposit to your new address.
If you are not an existing DEWA user, then you will be required to pay a refundable security deposit which is AED 2,000 for a flat and AED 4,000 for a villa. Additionally, you will be paying the activation charges, registration fees and additional fees before you move to your house for rent in Dubai. Their online website provides a breakdown of the costs charged by DEWA.
Additional Utility Deposit
Most flats for rent in Dubai will also need a gas connection. You may also end up using a chiller through a local supplier. The deposit costs for these additional utilities will depend on your choice of supplier and the area you reside in.
In addition to the annual rent, these costs play an important role when you decide the budget for moving to a rented home. Your landlord property may provide you with facilities that may reduce these extra costs like an existing gas connection, but most of the other costs must be taken into account by the tenant.
Know Your Requirements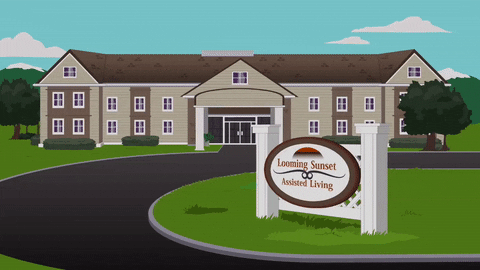 Analyze your requirements carefully to understand the type of house or room you will require. The greater your understanding of things you will need and things you could do without, the easier it will be for an agency or for you to identify the right property for you.
Furnished or Unfurnished
Furnished homes are easy to move in and move out of, but they will come with a bigger rent tag than unfurnished homes. If you are single and will be living without a family, then consider shared accommodation or a studio apartment for rent in Dubai. These are usually furnished to meet the needs of single working executives.
Students will find it easier to rent bed spaces in Dubai which are relatively cheaper than flats and villas. There is a range of cheap student housing in Dubai available for students who are trying to live in a budget.
Villa or Flat
Those who plan to live with their families are more likely to either search for a villa or a flat. Some even end up looking for investment opportunities in Dubai wherein they can buy a home and if they were to move to a different country, then they could consider hiring a property manager to manage their property in Dubai.
Villas are relatively more expensive. It is also possible that villas may not ideally be close to workplaces since good communities known for their villas are mostly located on the outskirts of the city.
With or without family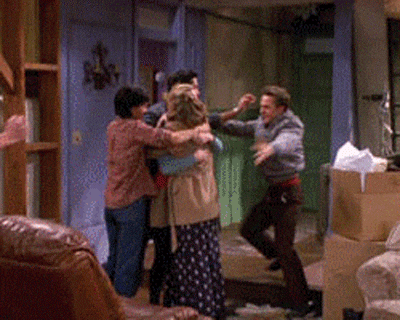 The community plays a big role in choosing a home for the family. Children need good company, and if you are an expat then you may want to live in a community popular for expats. Families also require more recreational facilities like playing areas, park, swimming pools and gym.
If you plan to live on your own, without a family then smaller accommodation, studio apartments or bed spaces in shared accommodations or a private room will be a more cost-effective choice.
Check for Facilities and Amenities
As you go through online websites to find a house for rent in Dubai, you will realize that while there are several homes available, only a limited few will be ideal for you. Here are a few things that most tenants take into consideration while renting a house:
Parking space

Swimming Pool

Gym

Park

Play Area

Tennis court

Basketball and football courts

Food outlets near the community

Accessibility to public transport

Rush hour traffic in the area

Noise levels

Distance from school, college and workplace

Availability of cleaners, maids and other utility workers
During the house visit, check if everything is well-maintained. Inform the landlord if plumbing requires maintenance or if the walls need to be painted. Your landlord must handover a house in liveable conditions. If the house is dirty or has not been properly maintained, then you can ask your landlord or the agency to clean it before you take handover. If you own more than one car, then you must also consider checking for the number of parking spaces that will be included in the rent.
Always click pictures of areas which need maintenance or any cracks or holes in the walls. Forward these photos to your landlord as well as the middlemen so that they are fully aware of existing issues. This will save you from disagreements and arguments when you decide to move out.
Do Some Research About the Community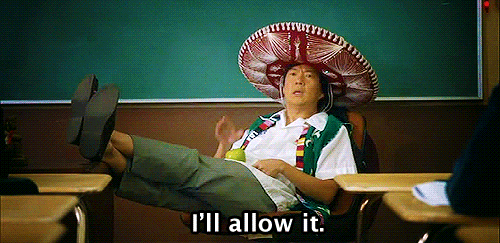 It will not take a lot of effort and it will save you much hassle at a later time. If you are taking a house for rent in Dubai, then consider finding out about the community online and by talking to prospective neighbors and workers. This will help you gain useful insight into the upkeep of the place, the mindset of people living in the area and the quality of life led by people in the community.
This research makes it possible for you to know if your neighbors will frown at a partner who lives with you without marriage. It will answer questions like how likely are they to help you out, or would be able to give your family a friendly environment, or will your children have company in their new home.   
You should also find out if there are any particular regulations with respect to moving into the community. Some communities do not allow a home move on specific days, usually Fridays. So check with your landlord if there are any such special requirements.
Know The Documents Required To Rent in Dubai
Anyone renting a home in Dubai will be required to provide a set of documents. These include copies of your passport and your residence visa. Additionally, at the time of moving in, most communities require a move-in form, the Ejari certificate, a copy of the tenancy contract along with a copy of your passport and visa. Some communities may also ask you to submit a NOC before you move in.
At the time of handover, you will have to sign on a form which will confirm the number of keys and access cards handed over to you. Keep a copy of this form with you. If you are not paying the annual rent in advance, then you may also have to show documentation which proves that you will be capable of paying all outstanding dues.
You Will Be Protected by Tenancy Rights
RERA stands for Real Estate Regulatory Agency. It is a government agency. One of its many tasks is to form and regulate tenancy rights. So when you start looking for an executive bed space for rent in Dubai through an agency, make sure that you take the help of a RERA registered agency only. To verify their authenticity, you can ask them for their broker number. This will save you from the worry of being swindled.
Landlords are also required to follow RERA's rent index when it comes to increasing your rent. The index is revised every three months. As a tenant, you are protected by RERA's laws when it comes to evictions. Your landlord should be able to provide a genuine reason for eviction from the property. If the landlord wants the property to be vacated or the tenant wants to move out, then the information should be shared 90 days in advance.
Finding an executive bed space to rent in Dubai may seem like a hassle only if you are not fully aware of the options, your rights and the facilities available for you. It becomes a lot easier when you know exactly what to expect.
What does this blog answer?
How to get started with finding a house for rent in Dubai?
You must also read the Property Finder Checklist for Dubai