Are you looking for flats for rent in Dubai ? If yes, its certainly not a very easy job as there are several factors to be considered before you even go looking for flats. There are also many questions like where to start, what to look for, how to know if it's the right apartment for rent, is it affordable, is it on the right location, and so on. Dubai is a center of commercial activity with several cultures interacting at ones. It is a very popular place for people from different countries as it offers various career and job opportunities and a promise of a better life. Thousands of people move to Dubai to build a new life and this vibrating city has lots of residential properties to house the growing population of the city. So if you are looking for flats or apartments for rent in Dubai, here are a few things you need to consider when looking for an apartment:
Size of the flat
The first thing that people usually notice when looking for an apartment or flat for rent is the size. More often than not, people want one bedroom for one person, except for the circumstances where people can share the bedroom like a married couple, or young children. So it is important to check the size of the apartment before taking it on the rent. You must consider the size of the rooms, bathroom, kitchen, hall, and more based on the number of members and for how long you want to live in a rented space. Also check what kind of building it is where you want to rent an apartment, like how many flats are there and how many people are residing in them. These factors can affect your living style as more people in the building means more noise, more pressure of socializing, and so on.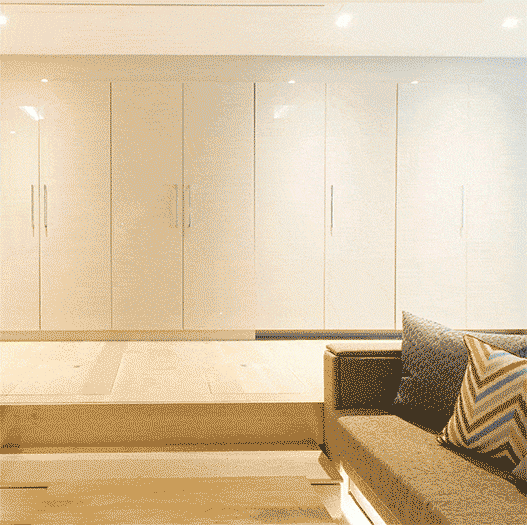 Rent of the flat
Price is one of the most important factors to be considered when you are looking for a flat to rent in Dubai. You can look at online listing pertaining to Dubai based on your budget and preferences. You can also use both online and offline sources to find rent prices of a particular area in Dubai, where you want to rent a flat. Some parts of the city would be more expensive than others, while some might be very cheap. However, while deciding on price range, do not forget to take into consideration the safety and utility of a particular area. Choose a price range that comes under your monthly budget and searches for the right flat. Also, do not forget that many landlords ask for the money in advance along with the security deposit. So consider everything when it comes to the renting of the flat before you moving. Its applicable when you are planning to buy a property also as mentioned in Dubizzle.
Location of the flat
When you are moving from one locality to another, it is important to check the layout of the location and locality you would be moving in. See if it is easy to get wherever you want in the city from that location. You can check whether or not the flat you want to take on rent is close to a grocery store, public transportation facilities, and other shops with utility services. Along with that also see if your new location is safe or not. There are many other factors you must consider when choosing a location for renting a flat.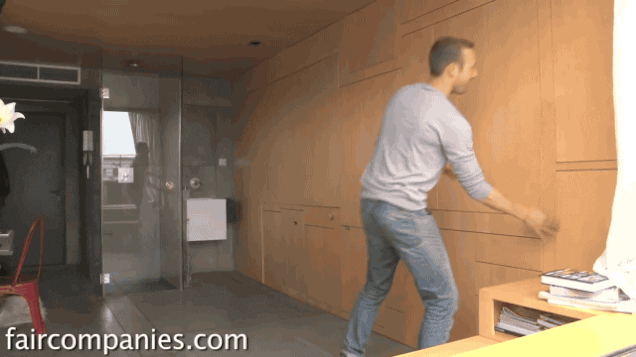 Pets allowed or not
If you have a pet or planning to get one, check if the place where you want to rent a flat allows the pets on the property or not. Figure out what are the rules regarding pets in the flat building or ask the landlord about it.
Smoking guidelines
If you like smoking and do smoke from time to time, check if landlords allow the smoking on their properties or not. Even if you do not smoke, ask the landlords about their smoking rules as other residents of the building might smoke and you would have to deal with them on a regular basis in case you decide to live in a particular building where smoking is allowed. That means you might also be subjected to effects of passive smoking.
Parking facility
If you have your own driving vehicle, you would also need a place to park it. Check the layout of the building and see if it offers parking facility or if there is any free a parking facility near the flat building. If you have to park your vehicle on the street, check if any permit is needed to park the vehicle. Also, check how many cars can be parked by one apartment and if any additional charges are to be paid or not.
The rental contract 
It is a universal advice. Read any contract before you sign it. Go through every detail carefully, and ask questions if you have doubts about any term or condition. If you do not have much knowledge regarding legal contracts, you can bring someone with you who has a better understanding of legal terms and conditions that comes in a legal rental agreement. If you are not okay with anything mentioned on the agreement, contact landlord and tell him or her about your doubts or things that you are not agreeing with. A contract can be deal-maker or deal breaker based on how things proceed between you and the landlord. You might get the landlord to negotiate terms on certain conditions, like whether a pet is allowed or not, or regarding the repairs needed in the flat before you move in and so on. Keep an eye for how much is the security deposit and what kind of people come and go in the building. If the landlord tells you about something which is not on the agreement, ask the landlord to include those things in the agreement before you sign it.
Flatmates
Many times people prefer sharing apartment in Dubai to bring down the total cost of the rent they might be paying for renting a flat. Even you must be looking for flats that you can share with others. If yes, then see how many roommates you will be sharing the flat with and what their financial status are. Also see how the expenses like utility bills, groceries, laundry, etc. Will be divided between you and others with whom you would be sharing the flat. Also, see if somebody from your flatmates is bringing any furniture of their own and if they are paying for any repairs. If possible, you can ask your future flatmates regarding their rental contract details.
Get insurance for your stuff when you rent a flat
Take renter's insurance when you are moving into a rented flat. The flat owner or the building owner might already have an insurance on the building or flat, but your possessions would not be insured. So in case any damage occurs to your possessions while you are living in the flat you have taken on rent, the losses will go uncovered.  Also get the insurance for events such as when you break something in the flat by accident like a glass window or other similar incidents. Getting a renter's insurance is quite affordable and sooner you get it the better. In fact, some landlords even include it in the rental contract that the tenant must have the insurance before taking flat on the rent.
Do not pay any money until you have seen what you are getting
People get scammed all the time over rental agreements. If you do not want to be one of them, do not pay anything until you have seen the flat and also gotten the right details about who owns the property. If you are using the services of a property broker to find an apartment for rent, ask them for all the details regarding the flat you want to visit. It might be possible that someone might take you to visit the flat that is trapped under any legal case and nobody is supposed to live there. If you pay any money for the flat in the form of the security deposit or advance rent before even visiting the flat, there are possibilities that you might lose your money. Also when signing a rental agreement, get it checked by your lawyer to see that the agreement is valid and not some phony legal paper to scam you.
Make a background check on the landlord
It is important that you check the background of the landlord singing any rental agreement. If the landlord appears to be very eager to rent the flat, be careful before proceeding further. There is this possibility that there might be some issues with that property. Especially be careful if the landlord wants to go around credit checks. It shows that the things might go south for you. Without any paper trails, it would be difficult to prove any wrongdoing in case things go wrong down the line. When a landlord is in too much hurry to rent the apartment or charging a very nominal rent as compared to what should be charged in that locality, give a thorough check before making any decision.
Go and meet potential neighbors of the new flat
Just like making a background check on the landlord, also see what kind of people you would be living next to. Before moving to a new place, get some information about the possible neighbors and neighborhood. Living next to the wrong crowd can be dangerous and might also get you into some trouble. To know more about your neighbor, you can go and meet them, introduce yourself as a possible tenant, and find out some information about them without looking too nosy.
Are faucets, shower, and flush in the toilet working
Of course, faucets, shower, and toilet flush will be needed every day once you move into your new rented flat or apartment in Dubai. It is something many new possible tenants forget to check. These stuff are important and a leak or break in the faucet or shower or toilet flush can be very irritating and inconvenient. In addition, to do all the repairs by yourself just as you have moved in your new place, can take away all the excitement of moving to the new place, especially if you are new to building your own life and living independently. So as you visit the flat, along with other things, also check faucets, shower, and other similar items to let the landlord know in advance in case any repairs are needed.
Ensure the air conditioning and heater are in working condition
Just like every other thing, air conditioner and heater are also important when living in Dubai. So during your first visit, make sure both the things are in working properly and if there are any issues, find about them before moving from your old place. You can ask the landlord to do the repairs in case needed before you move in.
Check the drawers, cabinets, cupboards, and doors.
When you go to visit the apartment, check the drawers, cupboards, doors, and cabinets. You can check them by opening them and seeing whether they working just fine or it is difficult to open them quickly and smoothly. See if doors on the furniture are broken or need a paint job, and more. It is better to find out the troubling issues, before you move into your new flat.
Visit the flat and take pictures
Before renting a flat, have a look around the flat. You can contact the landlord and request for a visit. Take a look while walking around with the landlord and keep on taking notes regarding any issues you might find during your visit like broken door handles, broken glasses on a window, and so on. You can also take pictures of the pre-existing issues while moving around the flat. Once you have made the list of issues that need repairing and shared it with the landlord to sign it. It will help you make sure that the landlord will not use your security deposit money to make the repairs and if possible make all the necessary repairs with his or her own money before you move in from your old place.
To know more about best flat options available in Dubai for rent, go to Hopohomes.com.
What does this blog answer?
How to find the right flats for rent in Dubai?
Things you should check when viewing a flat for rent in Dubai
You may also read- 9 Questions To Ask Your Owner When Taking An Apartment On Rent In Dubai