Dubai offers a wonderful opportunity for learning to the students, who flock there for the opportunity to study in this rapidly developing economy. In fact, Dubai is one of the most sought places for higher education in the Middle East and the world. Besides just offering a host of top universities you also get to see its glamour in the soaring buildings, glittery deserts, stunning beaches and luxurious, cosmopolitan lives of the Emiratis.You even have scope for getting a job here after your studies and settle down to enjoy tax-free earnings. Its prominence as an education hub has been attracting thousands of students from all over the world to study here.There are about 62 institutions and more that offer higher education programmes in diverse fields, to the students. Once you reach here the top priority of your To-Do-List should be to look for furnished room rent for students in Dubai.
Dubai is an extremely friendly city and their laws make it a peaceful place to live in. Traveling to most places in the world is pretty simple from here which makes it one of the most loved countries for studies. It is an international destination and you get vast opportunities to familiarise with other cultures of the world because you get to meet people from so many different ethnicities.
Before you can begin hunting for a room in Dubai, you should learn something about renting a room in Dubai. Here are some things that a student should know about houses that are for rent in Dubai and how they could go about to find good apartments for rent in Dubai.
Student Housing in Dubai
Several universities offer student housing on campus and off campus, but this may not be offered by all education institutions. If you have picked a university where you have to get a rented place yourself, then there are several options to choose from depending on the university that you have picked for your studies, budget and other applicable points. Some students willingly pick not to stay in a student housing in Dubai, offered by colleges. In such cases, you can easily find a good place to stay on rent.
Finding Apartments for Rent in Dubai
Several Emirati residents and developers openly welcome the foreign students to stay in their apartments on either shared basis or in an individual accommodation. Students prefer to take furnished apartments because they are far from home and purchasing or furnishing a home from scratch is nowhere to being feasible. The residential apartments are equipped with basic amnesties such as swimming pools, gym, garden, WiFi, sports courts, etc. However, every locality or building may have their own set of facilities to provide to the tenant wanted.
Dubai Room Rent Prices
Every area is different and depending on the location, privacy and the amnesties provided the rent that you would have to pay will be different. For instance, if you are looking for a room somewhere in the main city then the prices of will be on a higher side compared to a room that is located a little towards the outskirts. If you are willing to share an apartment with someone, then it becomes more affordable. However, those that are looking forward to privacy and like to have their own space would have to bear a little more. Students usually look for furnished flats, so they don't have to bear the cost of furnishing and furniture. They can either go for a furnished shared accommodation or get a furnished studio apartment in Dubai depending on the budget they are willing to spare.
For a student, the rent they usually have to bear while staying in Dubai could be anywhere between 2,500 AED to 10,000 AED (This is just an estimate based on some data entries for that was collected in the year 2018. The rates could be less or more.)
Your options are villas that are spacious with private gardens but are normally not considered by students, but exceptions are always there. There are apartments that are little smaller but have many facilities which can be shared with permission to lower your cost. Then you have furnished studio apartments that are quite affordable for a student who wants to live alone.
What You Should Know About Sharing Apartment in Dubai
Sharing an accommodation in Dubai is permitted only for individuals of the same gender. The laws of UAE don't permit people of the opposite sex to stay together under one roof unless they are married or part of a family, i.e. have blood relation.
Sub-tenancy is legal only when the individuals staying in a rented space are of the same gender. A sub-tenant is one who enters into a contract with a tenant who has is already using a property as a tenant. Sub-tenancy helps to share the burden of the rent that one is paying. This way both the tenant and the sub-tenant are in benefit. However, the landlord should give a written consent before the tenant can take in a sub-tenant.
Best Areas for Students to Take Furnished Apartments for Rent in Dubai
Mirdif-  Mirdif is located just in the opposite direction of New Dubai. It is also one of the places to be first developed as an extension of Dubai before New Dubai could be developed. Festival City and Dubai International Airport are very close to this area. It is well connected to the main city and the area has its own mall, supermarket, food court, shops and cafes. There are many furnished flats and studio apartments that are available for rent. The area is well connected to the main city and traveling to your university wouldn't be a problem at all. You can get a furnished studio apartment for AED 50,000 annually and single room apartments can cost a bit more and could go up to AED 80,000 annually.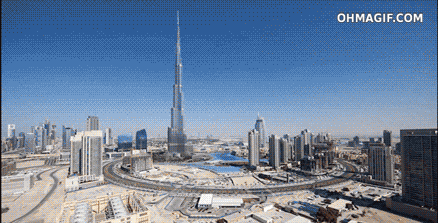 Deira and Al Rigga
Deira was the commercial center of Dubai not many years back. There have been significant developments around it, but Deira still remains an important place. The Dubai Airport also lies in its vicinity. It also has a small port – Port Saeed where u will find dhow cruises and shipping boats. Shopping malls, metro lines, office buildings, etc. make it a thriving place. Colleges and universities can be easily commuted from Deira. Some of the cheapest flats for rent in Dubai can be found in Deira.
Decent flats for begin at about AED 40,000 annually. Al Rigga is also a part of Deira just a more contemporary area of this place. If you ask for cheap student accommodation in Dubai located in a centrally important place, then you will be guided to Al Rigga. You can spend your holidays exploring several historical buildings that are located here.
Jumeirah Village
Annual rent can be just about AED 40,000 to 58,000 annually, roughly for a good furnished place in Jumeirah Village. This is a superb place to live in if you are looking for a budgeted place to stay. The homes here are constructed in Arabian style and it is a great community to live in. The place is located centrally in New Dubai. It may be a bit far from the main city, but communication is easily available. Necessities such as shops, community centers, medical stores, etc. are all available here. There are parks and lakes too if you want some time away from the hub-bub of city life and your studies.
Discovery Gardens
This is another beautiful yet economic place to live in. Expect flats and homes for rent to be available between AED 45,000 to 55,000 annually. Supermarkets, petrol pumps, restaurants, movie halls, gyms, fast food stalls, etc. are all available in this area. There is the Ibn Battuta Mall if you prefer shopping brands. There are feeder buses available in the area that will drop you to the metro station from where you can commute easily to your desired college or university
Dubai International City
The Dubai International City is far from the main city, but a studio for rent in Dubai is cheapest here in Dubai International city. You can get a studio apartment for AED 25,000 annually whereas a single bedroom will cost you about AED 35,000 if you manage to crack a good deal with the landlord. The Rashidiya metro station and RTA buses take care of the traveling part. You can use either of these modes of transport to travel to the nearest metro. Academic City, Dubai Silicon Oasis and Festival City are quite near to the place. Al Warsan Lake and Dragon Mart are two famous places that you would like to visit while staying here in Dubai International City.
Bur Dubai
Extravagance and luxury is not a common sight, but there are many hotels and homes constructed in Arabian styles that stand out. It happens to be the dining hub of Dubai with hundreds of good outlets of food. Cheap and healthy street food can be easily availed here in Bur Dubai. The Al Dhiyafah Road or the 2nd of December is full of eateries and restaurants. It has its own special local charm that you won't find in other parts of Dubai. However, its location is central and important areas are all located around Bur Dubai. The famous Dubai Museum and Textile Souk are the two famous places here in Bur Dubai. Food, supermarkets, medical centers etc. are located in the vicinity and you don't have to go far. Rent for furnished rooms usually, begin at AED 35,000 annually in this area. Shared accommodation is really cheap here.
Al Barsha
Al Barsha is not a very old residential development area which makes it a nice and quiet place to live in because the population here is not too much. It is situated in west Dubai, south of Al Sufouh. It is bound by Sheikh Mohammad Bin Zayed Road and Sheikh Zayed Road – E311 and E11 respectively. Dubai Marina, Dubai Internet City and Palm Jumeirah are very close to Al Barsha. As students, all of us love to indulge in some kind of sports and what better than karting. The complex features several international races such as European Touring Car Championship, A1 Grand Prix, FIFA GT Championship, Formula Renault V6 Eurocup Season and many more.
You also have the Mall of Emirates which is considered to be one of the best malls in Dubai. Going to your university from Al Barsha shouldn't be a problem at all. Homes can be rented as low as AED 30,000 annually. You can get flats for higher rates if you go for bigger accommodation.
Al Bastakiya (Old Dubai)
This is where Dubai first flourished. It is also referred to as the Bastakiya Quarter. Bastakiya is Old Dubai and is full of historical buildings. This is the place where expats consider living if they want to save money. If skyscrapers and tall buildings don't amuse you, then Bastakiya is where you should be living. The nearest metro station is Al Fahidi. You definitely have a wide range of choices to take back as souvenirs or gifts for your family members when you go for holidays. There are many heritage houses, landmarks, ancient houses and several local markets that will keep you busy in your holidays. If you consider investment opportunities in Dubai later, then you should open an Arabian style restaurant here.
Al Karama
You can get studio apartments at AED 35,000 annually and a one bedroom furnished flat cost you about AED 50,000 annually here at Al Karama. This area has several residential buildings and there is an ADCB Metro station which you can use to commute to the places you want to go. Food and shopping marts are in plenty, so you don't have to worry about traveling far from your vicinity to get your basic needs. This is a great place to live in as the area is full of expats.
Looking for a place to stay could be a daunting job especially when you are new to a place. Check out Hopohomes.com which helps you find homes within your budget and also eliminates the problem of the commission that you would otherwise have to pay to a broker if you deal with them. You have a wide range of choices for furnished room rent for students in Dubai and we guarantee you some interesting offers if you get a home through us.
What does this blog answer?
Student Housing in Dubai

Dubai Room Rent Prices

Best Areas for Students to Take Furnished Apartments for Rent in Dubai
You may also read- How to find student accommodation in Dubai