The Middle East has always managed to lure people from across the globe when it comes to employment. Especially countries like the UAE, Saudi Arabia, Kuwait, etc. are the best pick of the lot. But, not everything is as rosy as it sounds. The costs of living especially in the UAE are absolutely mind boggling particularly when it comes to renting an apartment in Dubai and other cities like Sharjah, Abu Dhabi, Al Ain and of course Dubai. Dubai of them all, boasts one of the highest cost of living in the world.
Be it a bachelor or a person with a family, it is always imperative that you work around your budget before choosing a place to stay. This blog will act as a guide for every person who is looking out for affordable accommodation in Dubai along with some tips to avoid overspending while Living in Dubai.
Budgeting Your Rental Home
The first and foremost thing to do before choosing apartments for rent in Dubai is preparing a budget for the same. It Is important to know that the UAE has rents ranging from a few hundred dirhams per month to a thousand of them as well. Hence, keep a fixed budget in mind, it will help one be clear about their choices. The next step involves picking an appropriate location for your stay. Dubai boasts the best areas to live in. From the glamour of Dubai Marina to the busy streets of Karama. There is an area to suit everyone's taste. Another notable feature of Dubai is that the expat community certainly makes you feel like home.
Best Areas For The Asian Community
Some of the budget areas in Dubai are Karama, Bur Dubai, Oud Mehta etc. Most people in these areas are expats from countries like India, Pakistan, Philippines, Indonesia and a few other Asian nations. You can find a number of shared accommodations at low prices in these areas. For families, a shared apartment with another family is the best option. It reduces the burden of high bills and expensive rents. Everything in these areas is relatively more economical in comparison to the main city. Renting an apartment in Karama is a complete hassle free process.
Dubai Academic City Area: A Student's Paradise
Dubai Is home to a number of foreign universities who have set up their off shore campuses in Dubai. Majority of such universities are nestled in the Academic City of Dubai. Hence, a healthy crowd of students can be found here who either prefer staying in the university provided accommodation or in private rooms on rent or bed spaces in Dubai. Due to this, a number of housing complexes have come up in the region. With majority of them being studio apartments. The rental prices are very reasonable as well. A single shared studio apartment in Dubai starts at AED 1200 per month which is very reasonable considering the rates you find in the main city.
How does one find the right place? In Dubai, the right place is the one which is well accessible by bus and metro routes. Offices should be close by along with necessities like super markets, hospitals and decent restaurants as well.
How To Find The Best Location For Your Next Home
Finding a cheap apartment rent in Dubai is a relatively easy job today. You can make use of Dubizzle to search for the appropriate home at relatively competitive houses. This way you can save a lot of time and money for searching for a home by themselves. The houses are available in all the well known areas of Dubai and the links are pre verified beforehand. Hence, there is no room for any sort of doubt. Find a home at the peace and comfort of your home.
Dubai is ever expanding ever since the turn of the century. Newer areas are coming up to cater to the rising population of the city. What was once a barren land in the desert, is now a wonderland of the middle east. People are flocking from all over the world to grab the opportunities on offer. The rental real estate industry is on the rise. You can get any kind of accommodation on rent be it a studio flat, a bend on rent or even a whole villa as a whole. Prices start from a few hundreds and can rise up to the hundreds of thousands. So,it's about playing smart in order to avoid paying a hefty rental fee for your home.
Role Of Social Media Influencers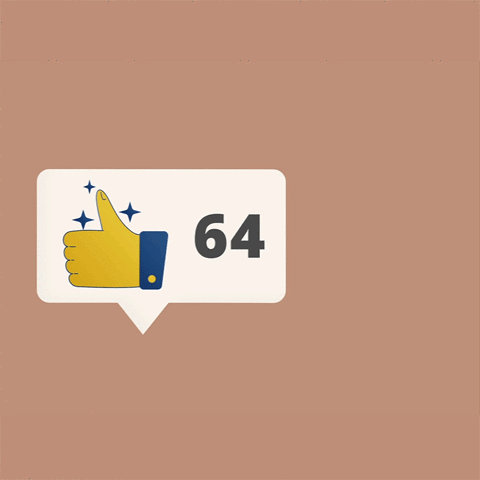 Social media is on the rise in UAE. A plethora of social media influencers are accelerating the market in Dubai. This is something new, but its turning out to be very effective. Social media influencers like Mohanad Alwadiya often promote and review the best property projects coming up in the UAE. People get very influenced by these reviews which end up becoming a decisive factor when it comes to buying a home. A host of other such influencers can be found on Fmeextensions.
Short Term Rental Deals
Rooms for rent in Dubai are available for rent for not just longer periods, but the concept of service apartments are on the rise. Flats, rooms, studio apartments etc. are also available on temporary time periods ranging from a few days to a few weeks. Prices are relatively cheap as well during the off season. However, one must act smart during the seasonal periods during November to January. This is the time when Dubai is literally filled up with tourists. Hotels are overbooked and whatever rooms available go at absurdly high prices. It's always advised to book your rooms well in advance to avoid the seasonal rush.
Hopohomes.com is one such site where you can find rooms for rent in Dubai in cheap rates. Visit the site and find a budgeted room in that city.
The blog is related to:
How to find the best rental accommodation at relatively competitive prices?
How to plan the entire process of renting out a home?
How to plan out a short holiday without having to face the seasonal rush?
How to find a room for rent in Dubai?