Finding apartments for rent in Dubai is a very difficult task unless you are a local, which is not the case for most of the people. In such a scenario, most people hire real estate agents just for the convenience of it. But what everyone does not realize that most of the real estate agents aren't the same, and not everyone might land up with the perfect broker.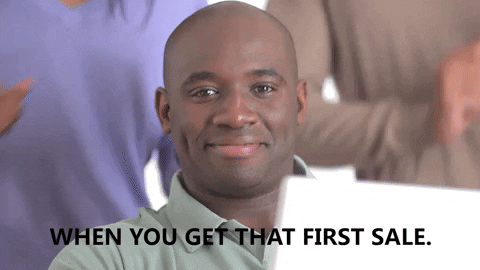 If the agent you choose turns out to be an unprofessional one, it can not only cost you time but also your precious money, and you might end up with a home you're not happy with. There are several advantages and disadvantages of hiring a real estate agent. Knowing about them will help you make a wiser decision.
The Advantages: Why You Should Hire a Real Estate Agent
If you are searching for flats for rent in Dubai and are new to the city, getting an experienced and trustworthy broker can be a very rewarding experience for you and might help you get that dream apartment you're looking for. Here are some of the pros of hiring a real estate broker.
1.Filtered Properties
One of the best and the most obvious advantages of hiring agents is that they ask you your specific requirements and then show you apartments after filtering out the not-so-good ones. Thus, a lot of your time is saved as you don't have to visit each and every apartment available in the city. Also, it often happens that an apartment you like is not in your budget. Such situations can be avoided with agents as they show you only those properties that fall within your budget.
2.Easy Negotiation
Negotiating is an art, and not everybody is good at it. If you deal directly with the owner of an apartment you like, there are high chances that you'll end up paying more rent. Whereas, if you hire an agent to find a house for rent in Dubai, they act as the medium between you and the owner. This means that all the negotiation work will be handled by the agent, and you can be sure that they will get you the best deal possible.
3.Saves Time and Energy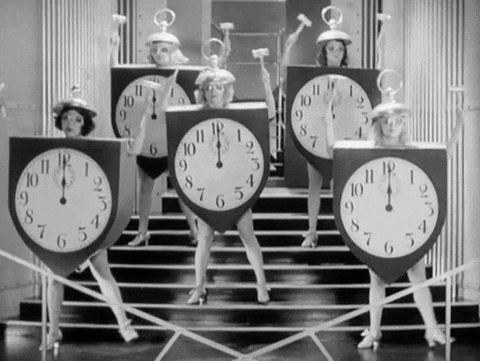 With a real estate agent there to do all the legwork for you, you will save a lot of time and energy that you would spend otherwise going around the city, searching for the best bed spaces in Dubai. The agent notes all your needs and finds several options for you. All you have to choose between different apartments and visit the handful ones that you think are worth your time and energy.
4.No Need to Worry About the Paperwork
You probably already know that renting a flat is not as easy as transferring the rent in the owner's account; there are some legal formalities to be completed before you can move into your new house. A significant amount of paperwork is involved, and it can really be a daunting task to get the rent agreement made and registered if you haven't done it before or are unfamiliar with the process. With a real estate agent by your side, you can rest assured that the legalities will be taken care of. An experienced agent will sort through the legal pages within a matter of minutes and will get the job done without any errors or omissions.
5.Repairs Are Taken Care Of
Once you find a great room for rent in Abu Dhabi, the next step generally is to check for any repairs that might be needed in the house before you move in with your stuff. Without an agent, you would have to go around asking for an electrician, plumber, carpenter, and other such local service providers. You would then have to call up each of them at specific times, be there at the apartment during the repairs, and coordinating all of that with the landlord. Keeping a track of all this can consume a lot of your precious time and isn't really feasible for most working people.
A good real estate agent or property manager takes full responsibility for the repairs and gets them done while providing your regular status updates and an expected date by when you can move in. This is so much more comfortable and convenient than getting it all done by yourself.
6.Huge Local Network and Expertise
One of the best things about hiring an agent is that they are the experts in the field and are up-to-date with the current trends and prices in the real estate market. Also, agents know their respective localities very well and have a vast network which keeps them updated about the latest listings and availability of properties. All this combined gives you an opportunity to get the best apartment at the best price within your budget.
The Disadvantages of Hiring a Real Estate Agent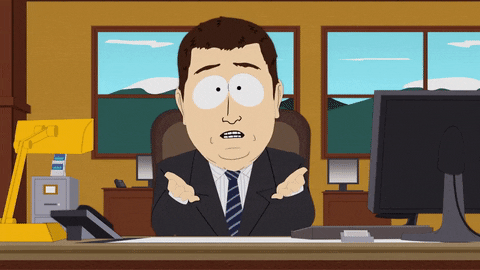 Finding apartments for rent in Sharjah can become very convenient with the right agent. But even then, there are a lot of reasons why you should probably not hire a real estate agent.
1.Paying Commissions
Hiring an agent to find flats for you will come at a price which is not really cheap. Every agent has their own rate. Some demand a month's rent as their brokerage fee, while others ask for an amount that is twice the monthly rent. This is definitely a significant amount of money going down the drain for students if you are looking for cheap student housing in Dubai. That same money could be used for other important purposes like paying utility bills, groceries, etc. instead of going into the agent's pocket as commission.
2.Not Getting Full Attention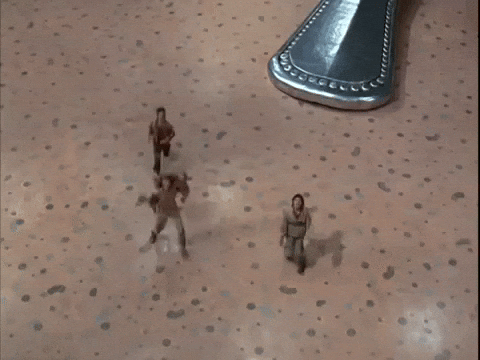 Even if you ignore the fact that a large amount of money from your pocket (apart from the rent and security deposit) will be gone in paying the agent's commission, you should remember that a real estate agent is a service provider. And service providers are not limited to one customer; they have several clients. An agent handles several clients, so you could be one of the 20 people your agent is coordinating with at a time. This means you requirement for sharing apartment in Dubai might not be getting the complete attention of your agent. This could cause delays, and you might not end up getting the best possible options from the agent's roster.
3.Clash in Schedules
Hiring an agent not only requires money and patience but also requires some amount of cooperation from your side as well. For instance, your agent might appoint a time of visit for you to see an apartment, but you might not be available at that time. This leads to a clash in schedules and causes further delays. Home visits might not be available at a time convenient to you, which can be a little frustrating and is definitely not worth the commission you are paying.
4.Risk of Unethical Agents
This is one of the biggest reasons why people refrain from hiring real estate agents because an unprofessional or unethical broker can leave a bad taste in your mouth with an unpleasant renting experience. Sometimes, you might end up hiring a broker who is only interested in making easy money and doesn't care about client satisfaction. Such agents will show you several options for a studio apartment in Dubai that might not be the best flat for you.
They might also pass on the best apartments to other clients who might be paying more, thus leaving only the average options for you. Also, such agents make false promises and might not get the repairs done on time. There is also a possibility of the paperwork being full of errors, which can cause troubles later.
Do You Even Need a Real Estate Agent?
Finding a good real estate agent is very important and equally difficult, which is why you might as well find landlord property directly on your own by searching "tenant wanted" in classifieds. Of course, every tenant is different, and not everyone needs a real estate agent.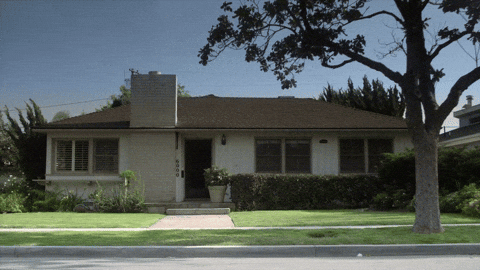 If you are confident that you know the legal procedures completely and can handle the paperwork on your own, you definitely can go ahead and find flats without agents. This will not only save you a lot of money that you would otherwise spend on commission but will also remove the middleman. Thus, you could contact landlords directly without any miscommunications. And if you have good negotiation skills, you might be able to convince the landlord to lower the rent a little. Usually, such experience and skill are gained only after moving a few apartments and learning the process.
How to Find Apartments in Dubai/Abu Dhabi/Sharjah Without Agents?
If you take the right approach, it shouldn't be very difficult to find flats for rent in Sharjah.
Firstly, you should be clear about what you want and what your budget is. Then make a list of everything you need in the flat, and also note down a location if you want to stay near a specific place. Once you have written down your requirements, it will be easy to narrow down your search.

You could go the old-school way of asking your friends and colleagues if they know anyone who wants to rent their house. This might not be the fastest way, but it can surely get you some good personal recommendations.

The second method is the internet, which is the faster, easier, and more recommended option. With so many classifieds and real estate websites, finding houses for rent in Dubai without an agent has become a lot easier nowadays. These websites not only show you the latest

Dubai room rent prices but also come with a lot of filtering and sorting options that can let you choose exactly what you want, narrowing your searches and speeding up your house-hunting process.

Depending on the type of apartment you find, you may or may not have to deal with a real estate agent who is acting on behalf of the landlord. But if you know the process very well, you should have no troubles in renting the property. Most of the landlords try to avoid agents as well, and there are websites like

Hopo Homes

that show you properties listed by owners and not agents. You can contact the landlord directly and schedule a visit as per your own convenience without the interruption of a middleman.
Precautions You Should Take When Renting Apartments Without Agents
Of course, a few precautions are still required on your behalf to ensure that you take the correct decisions while dealing directly with the landlord.
There won't be an agent by your side to tell you whether or not you should choose a particular apartment, so make sure you research well about the locality and ensure that it is a safe and clean neighborhood.

Secondly, check the apartment for any signs of damage and make sure you ask the landlord to get it repaired.

Discuss any other doubts you might have regarding the landlord's terms, and make sure you both are completely transparent with each other and on the same page.

Also, make sure that you don't agree to a rent that is too high for that particular locality; you can easily find the latest rent price trends on various real estate websites such as propertyfinder or dubizzle.

Lastly, make sure you go through the rent agreement thoroughly so as to avoid any possible legal hassles in the future.
By searching houses, all by yourself, dealing with landlords directly, and completing the legal paperwork yourself, you will not only be saving the commission money but will also be gaining negotiation skills and an understanding of the whole process. And once you successfully do it, you will never feel the need to hire a real estate agent ever again.
What Does This Blog Answer?
Why should you not hire a real estate agent?

How to find apartments in Dubai without brokers?

Advantages and disadvantages of dealing with real estate agents.
You Must Also Read: How To Find Student Accommodation In Dubai?