Dubai is one of the most lucrative real estate markets in the whole world. Investors always keep an eye out for properties to buy and reap benefits from in the future. Being a huge economic hub, Dubai attracts a lot of foreign investment, most of it being related to real estate in some way or another. And the country attracts a lot of population inflow for employment and tourism, raising the demand for good rental properties.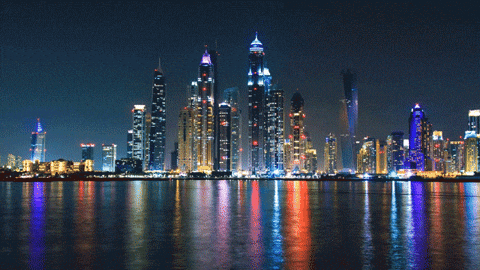 Investing in rental properties is one of the most lucrative sources of income, with a good amount of cash inflow coming in at regular intervals. There is always a demand for apartments for rent in Dubai. However, investing in properties in Dubai is not as easy as picking and choosing from a website.
Set a Financial Goal
You need to know your financial goals and expectations you have from the property. You need to decide if you want to use the property for long-term or short-term renting. The factors and logistics involved are different for both types of renting. Also, the financial results in both cases can be very different. Hence, it is important to decide which type of rental property you want to invest in.
In case you are new to real estate investment, you need to familiarize yourself with the dynamics of long-term and short-term rentals and how they work. Investing in flats for rent in Dubai need some solid and updated research before investment.
Long-Term Rentals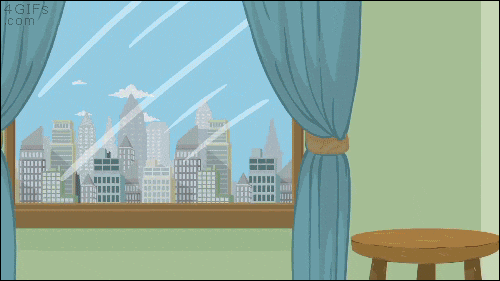 In simple terms, a long-term rental property is one that is rented for longer than a month. It can be an independent row house or bungalow, or it could be a condo or an apartment. Most long-term rentals are rented out for more than six months by students, employees, families, etc. who want to settle down at a place for a long time. Landlords who don't want to go through the hassles of looking for tenants every now and then prefer long-term renting.
Renting out your property for a longer period of time comes with the following benefits:
Regular Income: One of the main reasons for the popularity of long-term rentals is the guaranteed, consistent income it brings to the landlord.
Peace of Mind: When you rent out your property for more than a few months, it means that you won't have to look for the next tenants for a while. This also means lesser paperwork, and lesser wastage of your time answering phones and emails of possible tenants.
Freedom from Bills: In long-term rentals, it is the tenant's responsibility to pay the electric, phone, cable, and internet bills on time. The landlord, in such a case, doesn't have to pay the bills. That's more peace of mind for you.
However, long-term rentals come with their own set of challenges for owners. Some of the disadvantages of such properties are:
Higher Vacancy Rate: People looking for apartments to rent over a long period are choosy and take their own sweet time to select the best option. Unless your apartment is in a very prime location, it is possible that the property might remain vacant for some time before you find the next tenant.
One way to avoid this problem is to start looking for tenants a couple of months before the current tenant leaves. You will have to find people who want to move in around the time when your property is getting vacated. This way, you won't lose even a month's rent. A "tenant wanted" post can go a long way!
Less Income: When giving out your apartment on rent for a longer time, you have to set a discounted price. The rate could be half of what you could have earned if it was a short-term rental. You will have to keep the rent reasonable for people to be able to afford it on a monthly basis.
You can't really avoid this problem. However, you can ask for a higher rent if you buy property in a prime location where the demand is high. Furnishing the property elegantly will also raise its rent.
Lack of Flexibility: If a tenant is staying in your property for a long time, you will not be able to use the apartment or the house for any other purposes until the tenant vacates. This could be upsetting for owners who have houses in other cities that they keep traveling to, but have to stay in a hotel because the house is occupied by a tenant.
Short Term Rentals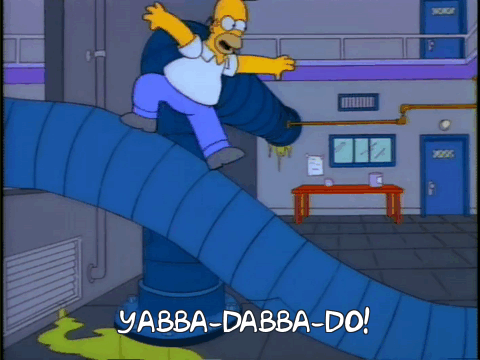 Investors who are ready to put some more effort to reap more benefits can consider short term rental options. These rentals include Airbnb and are rented out for anywhere between a day to a week. It is similar to a hotel room but with a home-like experience. Such places are rented out generally by tourists and business travelers.
Short term rental properties can be one of the best investment opportunities in Dubai. A Wells Fargo survey stated that the vacation rentals industry is worth more than $100 billion globally and could cross $157 billion by 2020. A lot of apps and websites are now available that allow people to list their homes and earn money by renting them out for short term. It is a very lucrative business that can bring in some significant extra income if done right.
Advantages of investing in short term rental properties include:
High Earning Potential: The income from short term rentals can be very lucrative. Depending on the location of your property, you can raise prices according to the demand and during particular times. For instance, during holiday seasons, travelers are ready to pay higher prices. The same happens when a huge event is coming up in your city.
Very Flexible Tenancy: The best part about short term rentals is that no one stays at your property permanently. As the owner of the house, you get to decide when and if you want to give the place for rent. In case you want to use the property personally for some time, you can block off those dates for yourself.
Lesser Paperwork: Short term rentals do not require lengthy paperwork and agreements like the longer-term rentals. If you have registered on a website like Hopohomes, there's little to no formality involved and all you need is a photo ID proof of the tenants.
With all these benefits and the chances of a higher income, short term rentals might be attractive. However, they pose some bigger challenges:
Maintenance Cost: Short term rentals run on reviews, meaning that your hospitality should be always top-notch, up to the mark. You need to spend money on regular cleaning and maintenance including pest control. You also need to pay the utility bills yourself and need to ensure that everything in the house works as expected. In case you cannot look after the property and the guests yourself, you might need to hire a property manager to handle it for you. This can add to the overall cost, increasing your headaches.
Uncertainty: There are off-seasons for the short-term rental industry depending on the location. There will be times when bookings will be less and the business will be slow. You will need to put in extra effort, time, and resources to make sure that your property is always full. You could try introducing discounts and additional features in the property to lure more tenants.
Long Term vs. Short Term Rentals: How to Decide?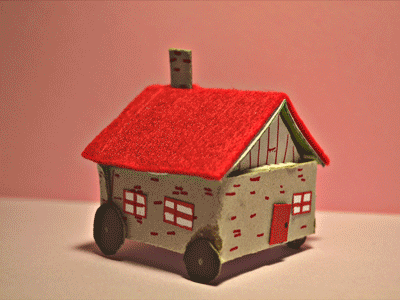 Both types of rental properties have their own pros and cons, which makes it difficult to choose between one. Short term rentals have the potential to provide better monetary returns but involve higher risks. Meanwhile, long term rentals offer a comparatively lower but steady income. Moreover, renting out your property to a tenant for a longer period frees you from maintenance costs and utility bills.
So, the choice is up to you to decide which option you would like to choose. If you are looking for peace of mind and do not want to spend much time looking for tenants, the longer-term option is the one for you. But if you are looking to increase your income aggressively and are ready to work extra hard all the time, then you should definitely rent out your property as a short-term vacation rental or homestay (service apartment).
What Type of Property to Buy?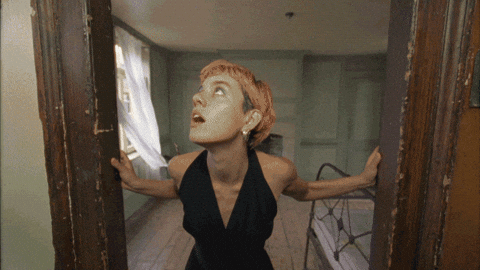 Once you have decided the length of your rental period (long or short term), only then you can think of buying a landlord property. Every scenario is unique, and depending on your budget, some properties may not be feasible for you.
So, the first step for you would be to decide a budget. Go through websites like hopohomes.com and check the latest prices for the kind of properties you are looking for. You can then decide the maximum amount that you can spend on buying a property like that. The next step would be to search for properties online or offline through agents and shortlisting the ones you like.
Location of the property plays an important role in the successful return on your investment. If you are looking to set up a long-term rental house, you should get a property that is nearby schools, hospitals and is well-connected. This will ensure that your property could be shortlisted by working individuals and families. If you want a short-term rental property, then buy a house that is near the happening areas like malls, beaches, popular tourist hotspots, etc.
How to Get the Best Out of Your Property?
For long-term rentals
For starters, make sure your house is furnished and looks very good. Click lots of good pictures in bright daylight and post them on various real estate listing websites online. This will help you get more potential tenants. You can then choose the tenant that seems to be offering the best rent and is more likely to stay for long. Once both the parties have signed the rental agreement, you can sit back and collect rent every month.
One month before the rent agreement expires, ask your tenant if they want to renew the agreement or vacate the property. In case they are vacating, make sure you get the house deep-cleaned. Get the pest control done, and if needed, a fresh coat of paint. This will help you get a new tenant quickly. Make sure you start finding for new tenants one month before the current tenant leaves so that you won't miss out on the income from rent due to the property being vacant.
For short-term rentals
Short-term bed spaces in Dubai need more publicity in order to stand out and attract more tenants. You should add all the convenient items in your property; even the small things like extra fresh towels and bedsheets can matter a lot. Make sure your house for rent in Dubai looks beautiful and daily housekeeping is done to keep it neat and shiny.
Provide freebies like snacks and drinks on the house to the guests for an exquisite experience. This will ensure that the tenants will leave a great review and will definitely rebook your property. Make sure you go out of your way to make the tenants feel comfortable and welcome. At the same time, if you are unable to pay full attention to the business, arrange for a manager who will handle the work for you. Running discounts during non-season weeks will ensure that your property does not remain vacant for a long time. Lastly, feel free to ask the tenants to hand you a copy of their photo ID cards for safety purposes, in case anything goes wrong.
Conclusion
Real estate investment is a complicated business, but a very lucrative one, thanks to the high Dubai room rent prices. Before you jump into the business of earning a side income from rental properties, you should keep specific goals in mind. Make sure you take rational decisions, right from the location and budget for your investment to its furnishing. Things like these involve paperwork and need to be examined carefully. These decisions, if taken correctly, will greatly improve your chances of successfully creating a good income from rental properties. Carefully study the pros and cons of each and every aspect of your investment before taking further steps. Hire the right people for your help, and choose your tenants wisely. That's all it takes to become a good homeowner!
What Does This Blog Answer?
Long Term Short Term Rentals
Do short term rentals offer better financial returns?
Are long term rentals a steady source of income?
You Must Also Read: Pros and cons of hiring a Real Estate Agent