Dubai as of today, remains one of the most preferred locations for settling down, for expats. Despite the rising cost of living, people continue to flock the amazing city making it even more special. Successful renting of an apartment in Dubai is considered a sort of an achievement in Dubai as the prices in recent years, have increased tenfold.
Some of the major upcoming areas where people prefer to stay includes:
Dubai Marina
Mankhool Area
Deira
Downtown Dubai
Bur Dubai
Jumeriah Lake Towers Area
The above listed areas are segregated in terms of affordability. The starting range of apartments for rent in Dubai begins from a shared apartment category, which is a hit amongst the Indian Subcontinent community. It comes at a relatively affordable rate of 900-3000 AED per month, where you get access to a furnished room for rent with the most basic of facilities. Areas such as a Dubai Academic city and Karama are famous for the Indian crowd in the area. The presence of college students in the area makes it an appealing option when it comes to youngsters.
The Dubai Marina: A home owners haven
If one is a little easy on the budget, studio apartments remain the hottest pic of any category of apartments on offer in Dubai. The Dubai Marina area is somewhat of an iconic location in the city. Hundreds of flats are available here making it a hot property destination. Relatively cheaper as compared to the homes in Downtown Dubai, Dubai Marina is attracting a good number of high profile residents in the area. With top Hotels in the region coupled with the presence of notable tourist attractions like the Walk, JBR, Marina creek etc., it is a very beautiful place to live in. But it doesn't come on the cheap. House rents start at close to 45,000 AED to over 200,00 AED for a small studio flat. It's certainly worth the investment.
Burj Khalifa and Downtown Dubai
Let us move a little towards the Northern part of the city. The downtown area of Dubai is one of the most expensive areas of the city. With notable attractions like Burj Khalifa, Dubai Mall, and many other famous attractions in its vicinity, the Downtown area has blossomed into one of the most sought-after places to live in Dubai. Builders like Damac properties, Emar properties have constructed hundreds of flats in the region to cope with the rising demand of properties in the region. Rental prices in the area begin at a sky-high price of AED 200,000 for a single bedroom apartment and the price increases exponentially as the space on offer increases. Despite the heavy rentals of apartments in Downtown, it remains one of the best places one can dream of living in.
The Karama Area: A mini India in Dubai
The Karama area is a good place to live in. You have hundreds of Indian Restaurants in the region, along with a huge Indian community. The houses here are rarely available, so hence if you ever get one, grab it before it goes away. Major areas like Deira, Bur Dubai, etc. are within close vicinity to the area. Prices here  for studio apartments start at a paltry 35,000 AED per year and can be as high as 150,000 AED per year depending on the exact size and location of the house whereas the prices for bed spaces in karama start from 800 aed per month to 3000 AED per month. Karama is a great place to stay for singles in Dubai with enough number of private rooms on rent and bed spaces across the area.
Concept of Shared Accommodation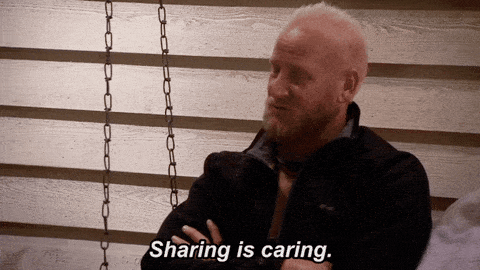 When you have a rather small sized family and you feel that the place you are currently living in has more than required space you need. You can opt to share a certain portion of your house with another family. This is a common practice for economic minded families, whose budget is in the affordable range. Areas such as a Karama, Deira, Bur Dubai etc. are famous for shared apartments in Dubai. Luxury is certainly compromised in such an option but it certainly reduces the burden of rental costs and miscellaneous supporting maintenance cost of staying in a single home.
Renting a property close to major transport links in the city
Another important factor in choosing your dream home in Dubai is the travel factor. As they say, Time is money. It also applies in Dubai. When you waste time, you waste money. With a large increase in the number of vehicles in the city, the traffic has increased ten folds over the year despite the city boasting on of the best road networks in the world. Hence, people tend to rent out places within close vicinity to their workplaces. Not just the traffic, but owning a car in Dubai has become a necessity. Public transports like Dubai Bus and Dubai Metro are well developed in the city. Hence areas such as Burjuman, Mankhool, Deira, etc. have a relatively high demand of apartments due to the presence of the above stated factors. For bachelors,  provisions for shared accommodation is also available. So where do you find out where your next dream home is? Head over to dubizzle  where you may browse through many housing options near every top metro station in Dubai. Pretty neat! Isn't it?
Role of Social Media Influencers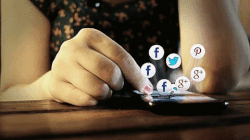 Finding a house in Dubai is no joke at all. One must be very up to date with the property trends in the region. Hundreds of projects are sprouting in the city. So how do you make the right choice? There are a few property influencers on social media. They engage their audience with reviews of appealing projects in the region. Influencers like Mohanad Alwadiya  is a classic example.
Dubai will continue to grow and it's time to be part of the growing change. This blog is aimed towards introducing certain good localities where one can find a suitable home, along with the latest rental trends in the region.
So, if you're an Indian and you are looking for a bed space in the Dubai, room for rent or nice apartment for rent then  https://www.hopohomes.com/ is the best site to help you out. You may browse through hundreds of appealing options to choose from. Affordable housing is just a couple of mouse clicks away.
The blog is related to:
How to decide the best area to live in?
How expensive are shared homes in Dubai?
Which platform can you use to find your next home?
Can I get a room for rent in Dubai ?
How to get a bed space in Dubai ?
How can I get the best studio apartment for rent in Dubai ?
You may also like to read: https://www.hopohomes.com/blog/studio-apartment-for-rent-in-dubai/