There is no doubt that Dubai is one of the best cities in the world. It is a favorite location for those who are looking for a lucrative carrier and a luxurious and peaceful life. Dubai has transformed into the commercial hub of the world. It is home to some of the world's biggest brands. Thousands of expats are moving to this beautiful place with a dream of success in their mind. As a result of which Dubai's population is growing like wildfire and so as the need for room for rent in Dubai.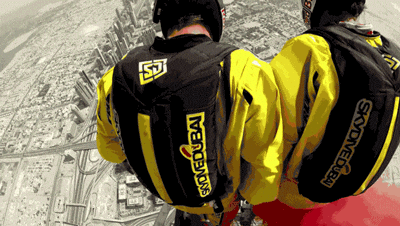 As you all know Dubai is a really costly city and making a living here is not so easy. So if you are also planning to move to Dubai, you must plan everything in advance to save yourself from any future troubles. When talking about moving to Dubai the first thing which comes in every mind is your new residence. If you are new to this huge city finding a perfect flat for rent in Dubai is never going to be easy. But not to worry as we are here to help you find your dream home.
We at hopohomes will make things a lot easier for you. Just visit hopohomes.com and find the house of your dreams in a few minutes. We are the best property manager and property finder in Dubai and we have a wide range of option for you to choose from based on your personal needs or requirements.
Well getting confused and making wrong decisions is very common when choosing flats. But you must avoid it at all cost in a city like Dubai. Now the next big question here is what are the things to consider as a tenant in Dubai? To answer this, we have listed some important points to consider when looking for apartments for rent in Dubai. So let's get started without wasting any time.
Location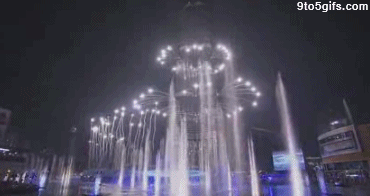 The first and most important thing to consider when choosing your new residence is the location. Location is everything and it can save you a lot of money in an expensive city like Dubai. Don't choose a house just because it is well designed and has bright and airy rooms with beautiful interiors. But pay good attention to the location of the building. It is good to find a place which is convenient enough for your work. If you have children find a place that is close to their schools.
Who likes to spend hours traveling in cars every day to get to their work? You can save all this just by choosing the best location. It is also important to check whether there is good supply of taxis or other modes of public transportation available in that area or not especially if you don't own a car or don't drive. The locality must also be family friendly where you can spend your life happily and peacefully.
One biggest mistake which almost everyone commits when purchasing a rental flat is choosing a flat just because it is cheaper than others in terms of monthly rental without thinking about other important factors. This must not be done at any cost.
Overall the location should never be neglected, or you will make your life full of troubles.
The price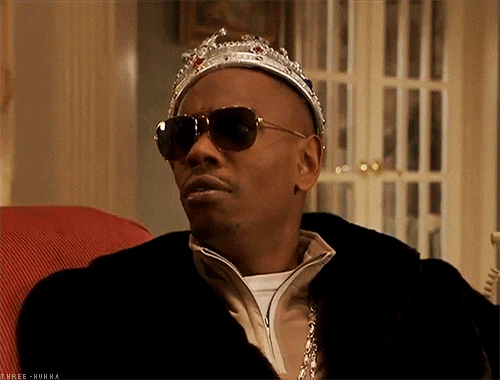 Can you really afford that flat? If yes how much you are willing to pay for it. The first step towards a rental flat or apartment in Dubai is to fix a budget in your mind. This should be done before you start searching for a flat. If you are unfamiliar with Dubai, you can take the help of the internet for this purpose. A bit of online research about Dubai and its typical rental rates will give you a clear sense of what your budget should look like.
Flat in certain specific locations are expensive in comparison to others. Therefore if you are ready to pay a high price just because of the location, you might need to cut your other expenses if you a low on budget. And yes always remember that if something looks too good to be true, there is definitely something fishy.
Shortlisting
Now shortlist the houses present in the desired location. Feel free to choose the best looking flats based on their description and picture. A well-ventilated house with modern interiors is the best as the interiors can also help you store all your stuff effortlessly. Furnished houses are great but if you are having a number of things and furniture it is better to go for the unfurnished one, or you will end up creating a mess.
Never blindly trust anyone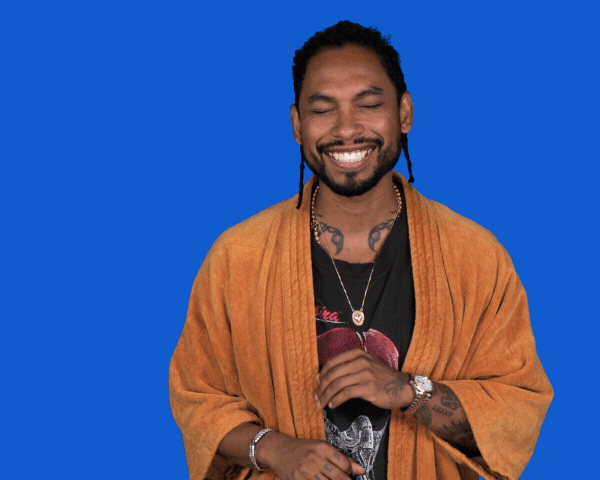 Well, the modern world is full of frauds and cheater, and you will find a lot of them in Dubai as well. Therefore you must never trust anyone blindly. After shortlisting your flats or houses for rent in Dubai, the next step is to plan and visit the property to see whether it is actually the same as shown in the pictures or not. On visiting the flat or house take your time and check for every single thing from numbers of room to interiors, availability of parking, furniture, etc.
Make sure those scratches on the walls, broken blinds, painting issues and other similar problems can get fixed by your landlord before you shift to the flat. If you find any other major problems with the maintenance of the flat like air conditioning problems, electric wires problems, water damage, drainage problems, broken windows, rodent and bug problems it is advisable to remove that flat from your list.
If you are feeling confused ask yourself a few questions like-
Is the flat spacious enough?
Are the rooms bright and airy?
Ask your landlord about the additional facilities such as gym and swimming pools.
Does the flat get enough sunlight?
Are the neighbors polite?
Is the locality noisy?
What about the transportation facility?
Are there any supermarkets, pharmacies, gym, sports club, etc nearby?
If you own pets check whether pets are allowed in the flat or not?
Is the flat or house clean and well maintained?
These questions will clear if not all but most of your confusions.
Parking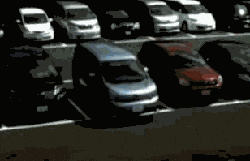 This is an important thing to consider when looking for houses for rent in Dubai especially if you own more than one car. Dubai is becoming crowded so there is a lack of parking space. Parking racks are again very costly.
Most of the landlords provide one parking slot per flat or property so try to find a house with parking space for both of your cars. If not make sure you find another safe place near your new house for your second car. Else you will end up paying high parking fees.
Flat maintenance
Dubai is a multicultural city. You will find people of many different nationalities in Dubai. Well, that's a great thing, but this can also become a problem as different people have a different mentality about the tenants' rights. Hence it is always better to clear everything before signing the agreement and making the payment. The tenancy agreement or the agreement between you and your landlord must clearly tell the things you are liable for. Maintenance of the flat and other similar tasks might cost you lots of money if you are going to do it yourself. Therefore it is advisable to solve all the confusions before making any decision.
Pet policy
If you own a cute little kitty or an adorable dog that is also going to be a part of your family in your new house in Dubai then carefully read the pet policy in your agreement. This small detail is generally ignored by the tenants but is actually as important as other factors if you already own a pet or is planning to get one for yourself.
Some landlords have a very strict policy regarding pets. Some even didn't allow pets in their flats, therefore, make sure you discuss this with him in advance.
The lease
Reading the leases carefully is crucial before moving to your new home in Dubai. You must read each and every point of the agreement paper and make sure whether it fits all your requirements. I strongly recommend you to consult a lawyer if you are having any difficulty in the process. An experienced lawyer will surely help you with the agreement. He will also suggest you any other necessary changes in the lease if needed.
Roommates
If you are a bachelor with limited resources, then you might be thinking of shared accommodation in Dubai. Undoubtedly this is the best option for bachelors. But if you are moving to a house or flat where someone else is already living, I suggest you meet and know him beforehand.
You and your roommate will be going to stay together for quite a long time, and it is not advisable to move to a flat with total stranger. Make sure you both respect for each other and your lifestyles also matches. If possible find someone whom you know in real life or at least someone from your nation.
Additional cost
So now you have found a new home which fits your budget. You may find the monthly cost within the budget but always keep in mind that it is not the total amount of money you are going to pay. In addition to the monthly price of the flat or house there are some additional cost like water and electricity bill, cost of air conditioning, gym charge if any, additional cost for pool and lawn, etc.
Flats and houses in Dubai can get really hot during summer. This makes the air conditioning system a necessity. However, this also results in high air conditional bills. Similarly, some landlords charge extra money for the swimming pool and the lawn. So I recommend you to ask your agent or landlord for an estimate of the monthly cost including all the additional charges. This will give you an idea of how much you are going to pay for the flat from your salary.
The neighbors and neighborhood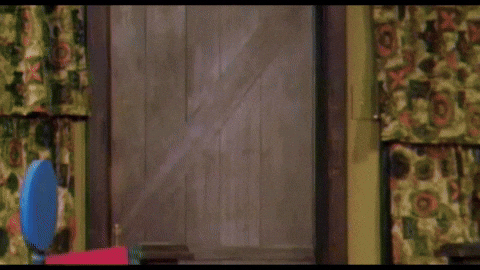 Who really wants to deal with inconsiderate neighbors? Therefore I advise you to carefully consider your neighbors and the new area before you sign your tenancy contract. If you are moving to a flat with roommates, it's good to ask them about their personal experience with the neighbors. If you start hearing complains about someone, it's better to run away.
On visiting the location don't only examine your flat but also the new neighborhood you are moving to. Go for a walk around the neighbourhood to get a sense of your neighbors and the area. You will get to know the area and the community better if you will spend some time in that location. Also, check for the safety and security arrangement and the criminal records of that area.
The next thing is to look for parking and traffic regulations. Certain communities even have specific rules and regulations which you also must follow if you are willing to move to that area so be prepared.
Registering with Ejari
Once you are done with all the checking and investigation and have signed the contract. The next step is to register with Ejari to make your contract legal. For this, you need certain documents namely –
Original contract papers
Passport copies of both tenant and the landlord
Title Deed
Emirates ID's copy of the tenant
Activating electricity and water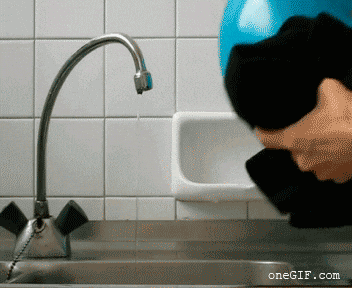 Once you have registered with Ejari, now you should apply for water and electricity connection from DEWA or Dubai Water and Electricity Author. For this, you need the following documents:
Ejari Number
Passport copy of the landlord
Your Emirate ID and passport
DEWA form and
Security deposit
Move into your new house
Done! You have now completed all the procedures and can move to your new and happy home in Dubai.
What this Blog answers?
How to find your dream house in Dubai?
What are the things to consider when choosing a flat or house in Dubai?
Must read- Pros and cons of hiring a Real Estate Agent