Best friends are those with whom you spend years of your life sharing both good and bad. But what to do when it comes to sharing the same place to live as roommates ?
Living with your best friend day and night can be like a reality show of your own personal channel with you and your BFF as both participants and audience. If you share accommodation with your best friend forever (BFF), it can change a lot of stuff between you two, especially how you deal with the things that you do in everyday life and how to tackle any issue that you might face in your living space.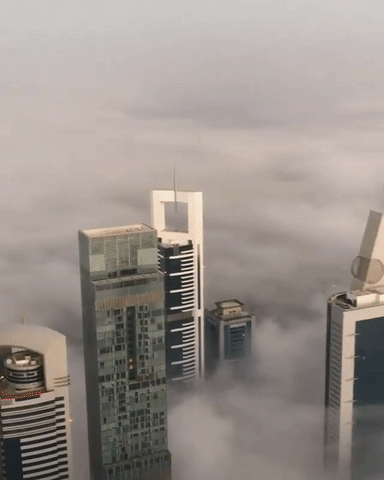 When you live with your best friend, your shared apartment is the place which is home to both of you and you come home to each other, have a good time and celebrate each other's successes, share and talk out each other's problems and get into some hilarious shenanigans to remember for years to come.
Unfortunately, no matter how strong your friendship is with your best friend, living together will bring out very different sides for both of you. There will be disagreements. Some of them will be on trivial matters like your BFF eating your share of ice cream without asking, and some will be on bigger and more important matters like sharing of rent. There will be no end to it. It doesn't matter for how long you have been friends and how well you two know each other, there are always more things to learn and deal with.  
Even though, some people will tell you not to live with your best friend because it is a recipe for disaster. However, sharing a place with your best friend might actually help in creating a stronger bond between you and your BFF. Also, if you are living in Dubai, sharing apartment in Dubai with your best friend might seem to be a good move.
So before you and your best friend sign the lease or rent agreement for flat or studio apartment in Dubai, let's see a few things you and your best friend forever should discuss before deciding to become roommates or flatmates:
1.
How to pay, for what to pay and who will pay for what?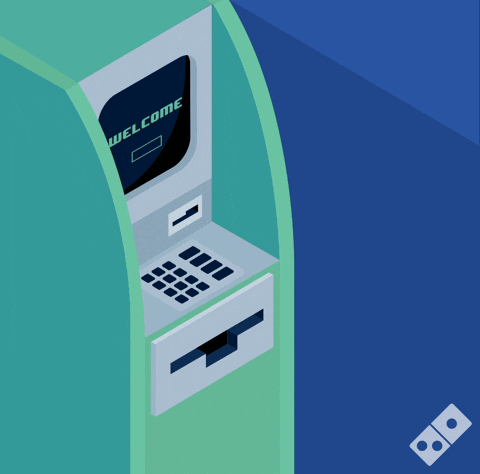 To talk about money management with your best friend might feel a little awkward, but it has to be done. The first thing is that if you are going to live in an apartment or room for rent in Dubai, you would have to decide about how to divide the rent between two of you and how to pay. Apart from that, there are other things like bills, the grocery that would need to be paid for. Discussing the money is an undeniably one of the most crucial parts of living with a flatmate or roommate, especially if the other person is your BFF.
Certainly, living as flatmates or roommates will save you lots of money in the long run, especially in a place like Dubai. However, you would still have to clearly define who will pay for what and which items. When you leave things undecided, especially in terms of money, it can lead to frustrations and disagreements because when the time comes to pay the bills and other possible expenditures, so does the question, 'who will pay?'. So it is better to talk about money matters beforehand. Talk about who will pay for what and how the payment will be made, whether it would be in cash or bank transfer, and what to do if you or your friend fails to make the payment for the expenses of the month.  It will also remove any kind of confusion.
What you and your friend can really do is take the time to make and compare the budgets, and learn about each other's spending habits. It would be nice to know how you both will pay for the expenses, whether your parents will give you the money or you have your own source of income, and what would you do if one of your financial situations changes.  
2.What to do with the food?
One cannot survive without the food, and the same things will apply to you and your best friend, once you two move in together. However, living with a roommate or flatmate, who is also your BFF, can lead into some sticky situations you can't even think of. You or your best friend might have some dietary needs or preferences which you must discuss with each other before you decide to move into your new place.
Maybe you are vegetarian, and your friend is not, maybe you like to plan the meals in advance for the week, and your friend is more into grabbing takeout for most nights. The thing is that talking helps and preparing for everything before moving in will help you and your friend in making adjustments a lot quicker than you expect. By getting know each other's food preferences, things will be easier for both of you once you begin to settle down in your new home. It will also help you understand what it means by sharing the food.
Talk about what you think about sharing the grocery items and whether you will be buying the grocery all at once or you and your friend will buy the grocery items separately based on your needs, taste, and preferences. Both of you can make a list of common items that both of you will use like cooking oil, spices, and more. If discussions go smoothly and both of you have very same taste and preferences when it comes to food, you may even agree to share everything.
3.What to do with your habits and shared spaces?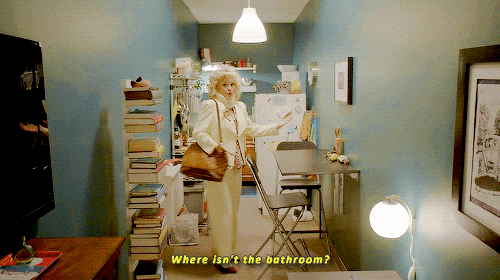 Another thing you two should talk about is how you would like to spend your free time and use available spaces. If you want to spend your free time having fun with your best friend, that's great, but if you like spend some time quiet and peaceful, and your friend likes to spend her time with cheer and music, you must talk about it.  This will help both of you find the right balance in your home life without disrupting your lives individually.
Also, discuss your sleeping habits and daily schedules. If you both are working or have classes during the week, and have days off for the weekends, share your thoughts about how you want to spend the time or anyone of you two wants to party, discuss the specifics. If any of you love to sleep late on off days or you are an early riser, address everything so that you won't have to feel like tiptoeing around the room or flat or disturb the other person with loud music or TV noise.
Then when it comes sharing apartment in Dubai, you and your friend should talk about what you both like and dislike when it comes to decorating the room or flat. If you like to try different styles and your friend is a minimalist, discuss how both of you will compromise with the decorating walls, furniture, kitchen, artworks, and so on. Then, also talk about how would you arrange your clothes, whether both of you will share the same closet or differently if you would mind sharing your personal items, how you will keep the appliances and electronics in the shared space, and more. Talk about everything, before you move in.
4.What will be your cleaning schedule and responsibilities?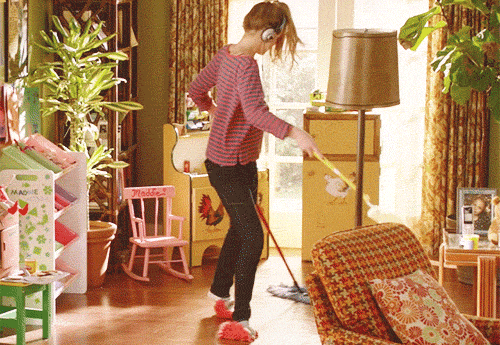 Obviously, when you take a room or house for rent in Dubai, you would have to keep it clean as well. When it comes to sharing the space with another person, it takes a lot of trust and adjustment to make a happy living atmosphere at home, and when that other person is your best friend, things must get easier. Now one of the important parts of sharing the same space is to share the responsibility of keeping the supposed space clean and well maintained.
No matter how much you love cleaning or how much of a lazybones you are, when you are living with another person, you would have to be careful with your cleaning habits and also that of your roommate or flatmate. Talk with your best friend about how two of you would like to clean the house, who will take what responsibilities, whether you will hire someone to do the cleaning or you will do it by yourself. There are several things to discuss, and you will remember more once you move in with your BFF.
For example, if you and your friend are planning to meet the cleaning task by yourself, what you can do is pick one day from every week and get to work of cleaning together, or you guys can take turns for cleaning the house every other week. However, make sure that whatever solution you and your friend come up with for cleaning the house, it must fit your schedules, and you must be respectful of other person's personal space. If you make a mess, clean it up by yourself and do not leave it for your friend to clean your empty bottles, make your bed, and so on.
So discuss everything about cleaning chores before you and your friend move in together. Make a list of things you don't mind doing and things you completely hate to do. Divide the work accordingly based on who will do what and how often they would do it in a particular period of time. You can even make a chart and keep track of everything that's been done or not done yet.
5.How will you handle the parties and guests?
When you live with your best friend in a place like a studio apartment in Dubai, there will be occasions when you would want to party and have some fun, call your other friends over to your place, or people from work to celebrate a promotion, or even just a simple 'having fun' party on a weekend to celebrate moving into a new place with your best friend. Sure, it's lots of fun to throw parties, but what about guests, and how long the party will carry on. Whether you want an all-night music and fun party, or just want to invite some close friends for a peaceful dinner time. So before you start living with your friend, talk about these things as well.
In case your friend is a party person, and you are not, or one of you don't like having too many people around your living space, discuss everything so that you won't have any issues in the future.  It's a kind of an easy talk to have and yet a very important approach to evade any difficult encounters or confrontations right in the middle of the party.
6.What to do if you are expecting other people to spend the night at your shared place?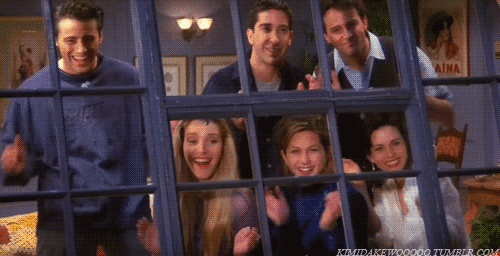 That can really make or spoil your night. It is normal to have someone over for the night, like your relative or significant other, but it is very important to know how your roommate or flatmate feels about it, especially when it's our best friend.
It's totally okay to bring your significant other for a movie every now and then, but when your partner starts spending too much time at your place, it might start to make your BFF feel a bit uncomfortable, and same could be in your case if your BFF's partner starts spending too many nights at your shared place. Even your neighbors might start to give your troubles for having people over for the night. Be respectful of the wishes and comfort level of your best friend and flatmate. So it is better to have a discussion about it with your BFF so that both of you would be comfortable in such situations where other people are staying at your place for the night.
7.Can you have pets or not?
As you will already be living with your best friend, you two must be aware of whether you want a pet or not. However, it is still better to clear things about whether you or your best friend can bring his or her four-legged friend with them to the new place. Whether you or your BFF wants to bring in a regular variety pet like a cat or a dog, or you are more into other kinds of pets like rabbit or a hamster, and if your best friend or you are allergic to any particular kind of pet, talk about everything and only then bring a new member to your small family of you and your BFF.
Asking these questions might make things a bit awkward between you and your BFF. But in the long-run, it will benefit both you and our friend. Just be honest and upfront about everything and things will go very smoothly between you and your new BFF roommate.
If you are looking for flats for rent in Dubai, visit hopohomes.com to get the best deals.
What does this blog answer? – Things to ask your BFF when you are moving in together.
You must also read: 5 Adorable Facts To Have A Kabayan Roommate In Dubai