Dubai is a major economic hub, but at the same time, it also attracts a lot of students from all over the world. The country has a robust education system that offers courses across all fields. Coupled with the high standard of living, it makes for a very rewarding experience for students. And one of the first concerns for a student is to find a shared accommodation in Dubai, especially for a long term.
There are different types of student accommodation in Dubai across all budgets. Students have tons of options to choose from, so it can get quite confusing to come to a final decision. On top of that, students who are new to Dubai and also new to renting apartments might find the process a little daunting and challenging at first. However, if you follow the right steps, the whole experience will be very easy and smooth for you.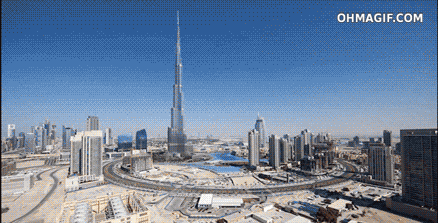 How to Find Shared Accommodation in Dubai
You need to do a little research in order to find the best place in Dubai. Firstly, the location of your accommodation is very important if you are a student. A student's life can get very hectic, hopping between different classes, so time is of utmost importance. You would like to live as near to your school/college as possible. Distance also affects the traveling costs, so consider that as well. Decide the maximum distance that you can live from your university. This will help you zero down the best places around that specific area.
The second and most important factor is money. How much you are willing to spend could depend on your overall education budget. Make a list of all the expenses you are expecting and derive your monthly budget. Now allocate your accommodation budget according. This will help you narrow down the options. A little research online to find the latest Dubai room rent prices will also help you understand the market.
Next, make a list of all the features you want in the apartment you are searching for. For instance, things like a study desk and bookshelf are the necessities in student accommodations. Look for homes that have large windows and get a lot of daylight, which is imperative for studies. Make sure the apartment itself is in a quiet location so that you don't get disturbed while studying. Little things like coffee maker, microwave, etc. could also save your time, so do not forget to list them if you want such things included.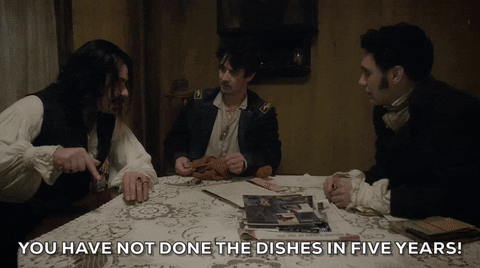 Types of Shared Accommodation
There are different types of shared accommodation, and you need to know exactly what you are looking for if you want to find the best place to live.
Flat Sharing
Under this type of sharing, several people rent a house or a flat jointly. They share the rent and deposit equally. This happens mostly when a group of friends goes house hunting together. All the tenants in such accommodation are jointly liable. All the tenants are responsible for paying the rent and obliging with other conditions of the rent contract. It can be a good option if you know your friends well, and everyone wants to live together for the full tenure of the contract.
However, if one of the flatmates wants to move to another apartment, things can get tricky. In most cases, the landlord would not like to make a fresh contract, and it wouldn't be feasible for the rest of the flatmates to find a new house altogether. In such cases, landlords generally allow the tenants to find a replacement flatmate and resign the contract. Mostly, the person who is leaving the house takes up the responsibility of finding their replacement so as to cause little discomfort to other flatmates.
If you are looking for a cheap student housing in Dubai where all the expenses including utility bills will be shared equally, this can be a good option. It allows you to live in a great house at an affordable price because otherwise, it would be too expensive for a single person to rent out. You can find a lot of people searching for replacement flatmates online.
Paying Guest (Live-out Landlord)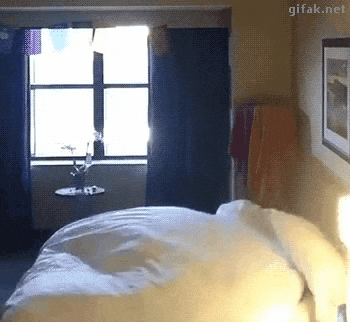 Paying guests can be very convenient for some people. These are fully furnished apartments for rent in Sharjah, and in most cases, the utility bills are included in the rent, though it may vary. Every tenant in such accommodation has a separate contract with the landlord. The landlord doesn't live in the apartment, so there would be the same freedom that comes with a regular flat sharing. Usually, you will be able to choose between having a private room to yourself or sharing it with someone for half the rate. Depending upon the rules set by the landlord, you may or may not be allowed to let your friends stay overnight in the house.
Even if one of the tenants leave, it will cause no inconvenience to other flatmates. It will be the landlord's responsibility to find a new tenant. However, the chances of getting a new roommate who gels well with everyone is based purely on luck, and the tenants hardly have a choice.
Paying Guest (Live-in Landlord)
This is exactly the same as the above-mentioned option, but with one big exception. In this type of room for rent in Abu Dhabi, a person or a family is already living in the house and is renting out one or more empty rooms. This is more like a lodging. The landlord keeps the property neat and clean, so you don't have to worry about looking after the house. However, you might not have the same freedom and privacy that you would get in a regular PG or flat share.
Sub Let
In a scenario where flatmates rent out vacant bed spaces in Dubai and collect the rent themselves, it is known as subletting. Standard rent agreements do not allow this practice, and the landlord could take legal action against the tenants. However, some landlords agree off-record to such practices, so it does happen quite often. You should keep away from such accommodations. Even if it looks like a good deal, remember that you won't have any rights as a tenant due to the lack of a rental agreement in your name. You would be at the mercy of the flatmates, and you will have to leave if they decide to get a new flatmate or just don't want to sublet anymore. You might also get questioned by the landlord in case the subletting was going on without their permission.
Things to Remember Before Finalizing a Shared Accommodation
You might face some challenges while renting a shared apartment in Dubai. Firstly, if you are hiring an agent, make sure to do your research. Ask around, read reviews, and hire the best one you can afford. An unprofessional agent can cause delays and other issues. If you don't want to take the risk altogether, it's better to find the property yourself.
Once you have finalized a room, have a detailed discussion with the landlord about what is included, what is not, how the utility bills will be shared, etc. Before signing the rent agreement, ensure that the owner has delivered on their promises, and only then pay the discussed amount to rent the landlord property.
Another concern with shared accommodation is roommates. Depending on your budget and preferences, you might either end up in a single room or a shared room in an apartment. There might be other rooms in the house too that might be occupied. Make sure that you get an apartment where your flatmates are also students like you, so that everyone understands each other's need for silence and privacy.
If you're sharing an apartment in Dubai with someone, make sure to ask them about their preferences and see if they are on the same page as yourself. It would be great if you already have a friend or a friend of a friend who is willing to move in with you. This way, you would be living with a person you already know to some extent. Discuss boundaries with your roommates so that living together turns out to be a positive experience.
Why Students Should Prefer Shared Accommodation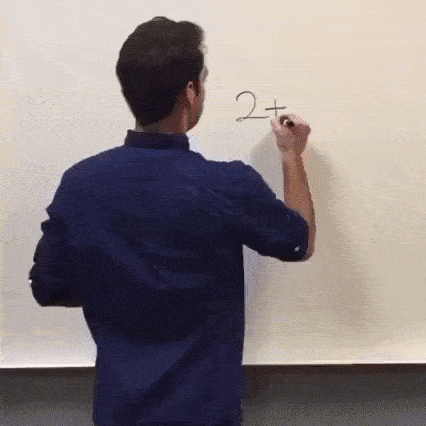 Being a student, academics should be your primary priority. Studying daily at fixed times and completing assignments on time should be on top of your list every day. Sharing an apartment with like-minded students will help you keep your schedule together. Group studies will help you improve at your subjects. On top of that, in case of any emergencies or health problems, you will have peer support.
The ideal flat for rent in Dubai for a student would be where they can stay together with other students from the same university or college. This can be arranged by talking to the authorities in the college and asking if any other student would like to share accommodation. This will help you develop relationships that will be beneficial in the years you spend at the college.
As a student, saving money should come naturally to you. Living in a shared accommodation rather than a private one is the first step towards good financial habits during student life. The extra money saved could be used to pay for food, utility bills, weekly outings, books, etc.
How to Live in a Shared Accommodation
Before moving into shared accommodation, it would be better if you introduce yourself to your flatmates. You can share contact numbers with each other so that you can let them know when you are going to move in. The day you move in with your stuff, coordinate the time with the roommates. You will be given a spare key by the landlord when you move in. It is a good habit to get a couple of copies made so that you have a key at hand if you lose the original one.
When you move into the apartment, you will most likely be given your own wardrobe where you can store your stuff. If the wardrobe has a key and you are unfamiliar with your new roommate, it would be a good idea to keep the wardrobe locked when you are away. Familiarize yourself with the kitchen, and do not feel shy to ask for help from your roommates. Also, make sure you know the schedule of your flatmates; it helps in managing your day if you are going to be late or if you are home all day. Student accommodation in Dubai is all about adjusting and cooperating with your flatmates.
The utility bills including electricity, internet, housekeeping, etc. are shared equally among the flatmates in shared accommodation. So, it is a good habit to switch off what you don't use and make sure others do the same. In case you find a roommate being careless, gently remind them of their mistake; do not be rude or unreasonable. Keep the place clean, and if you expect the same from your roommates, place your request gently so that everyone can live together comfortably.
Pros and Cons of Shared Accommodation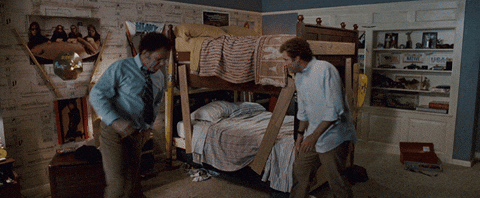 Sharing an apartment with multiple people comes with its own set of advantages and disadvantages. It is better to have a look at the pros and cons before you decide to get a shared accommodation.
The main advantage of living in shared accommodation is that it is more affordable than paying the whole rent of an apartment by yourself. Also, if you are a student, living with other students will keep you focused on your studies. In case you fall ill or get stuck in any other emergency, there will always be people in the house to help you out.
Talking about the disadvantages, shared accommodations do not offer much privacy. You might have to pay more if you want a private room in the apartment. Even then, you might face issues like loud music, unclear kitchen, etc. if your roommates are not cooperative. In a shared room, your roommate might have a different schedule, which could clash with your sleeping and studying timings.
The best way to avoid most of the disadvantages is to stay with people you know or think that will gel well with you. If you are too uncomfortable, you should leave the place and somewhere else to stay so that you don't compromise with your studies.
What Does This Blog Answer?
How to find shared accommodation for students?
Different types of shared accommodation
Should you live in shared accommodation?
You Must Also Read: How to find student accommodation in Dubai