Being the owner of a home in a city as stunning and magnificent as Dubai is something to be proud of. But if ever there arises a situation when you would have/want to sell your house it is important that you understand a few things before you can strike a sale. There are different reasons to why you may be looking forward to selling your home in Dubai.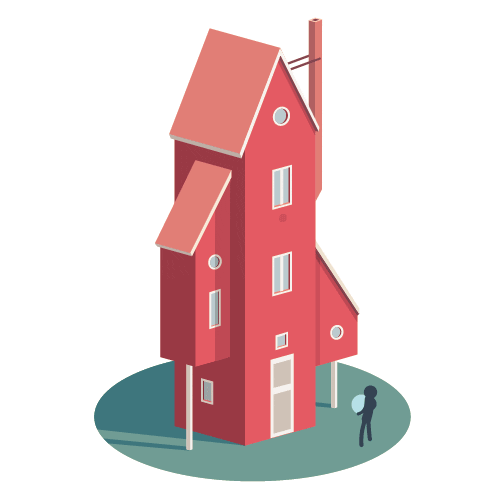 You are relocating to a different country. Dubai sees people transitioning often. The expats here seem to outnumber the locals. They come in search for

investment opportunities in Dubai

, for jobs and for holidays. Most buy homes because in a longer run it would be cheaper for them as

Dubai room rent prices

are high. However, their stay is usually limited and they look forward to moving back either to their own country or other international opportunities which they find to be better paying than what they are actually getting in Dubai. Several people look forward to sell their homes before they can relocate.

You may want to sell your current home and buy something bigger and better for you and your family.
Irrespective of the reason to why you may want to sell your home it is a big decision, and in order to make a quick deal and get the best value for the property there are certain points which should be considered:
1.Hire the Right Property Dealer
Hire a Good property manager and property management company and execute the job through them. Ensure that the real estate broker that you hire is reliable and efficient. They must be experienced in their area of work, and their brokerages should cover the entire market. A right realtor will know exactly how to crack a deal and get your house sold quickly and for the right value.
2.Have Your Documents Handy and Organised
To ensure a quick and smooth transaction of your home, you should have all your documents in place. This helps to sell your property hassle free. Some documents that you would require while selling your property are:
Original Title Deed

Affection Plan which has been issued by the Planning Department. These are plans which are approved before the plot is allotted.

Mortgage Documents (if required/applicable).

Warranty of all the appliances (if any) if they are included in the sale of the property.

Oqood Registration – Oqood is the services provided by ERES – Emirates Real Estate Solutions and helps in unvarying registration of contracts for all off-plan property dealings in Dubai in accord with Dubai Land Department guidelines.
Dubai Electrical and Water Authority (DEWA) security deposit receipt.
Once you have your documents in place you should get in touch with a good property finder. Dubai has several leading property dealers who can help you with the sale of your house.
3.Clutter-Free Home Looks Attractive and Welcoming
A clean and clutter-free home look additionally inviting and pretty. Ensure that you have rid your home of the muddle and your house is in order. Potential buyers always imagine where they would place their things if they buy a certain house. A clean house will help them think clearly as to where they can place all their belongings and if that house could be their home.
4.Neat Entry
Even if you have a studio apartment in Dubai, make sure that the entrance of your home is sparkling.  Your first impression is the last impression! If there is a garden or entry pathway to your home, then it should be cleaned and kept tidy. If the garden needs to be weeded then go ahead and do it, remove any dust or extra things that are blocking the pathway. The doorstep should be neat, and your door should be shining. If there is a driveway, then give it a pressure wash to give it a clean look.
5. Always be Prepared
Once you put up your house for sale, expect buyers to come anytime. The more the word spreads, the more you will have buyers coming home to see your house. This is especially when you have put an ad mentioning in websites such as dubizzle about your home for sale. Make sure you tidy your house and make your beds etc. and keep it presentable always.
6.Lighten Up Your Home
There is nothing more beautiful than natural light flowing in your home. Have beautiful curtains hanging on your windows and keep the windows clean. Keep them open during the day, so your home looks bright and lively.
7.A Coat of Paint Will Add to its Value
A newly painted house looks pretty, neat and sparkling. One can feel positive rays flowing within; there is an aura of optimism which can be felt inside the house. Bright colors such as yellow or red draw immediate attention of someone while green or blue are ebbing colors. Off-white, nudes, white or pastel colors are calm, and people are attracted to them easily.
8.Fix Any Electrical Wirings or Plumbing Glitches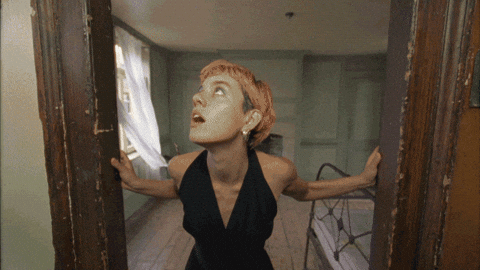 There are thousands of people who live in a sharing apartment in Dubai and look forward to buying a home. Hanging wires, leakages in the pipes/taps, fused tubes/bulbs, etc. are not only a turn off in a beautiful home but additional expenses too. Although these are small problems but they are annoying, and when people are making a huge investment already they may not look forward to buying something which would need them to spend extra.
9. Flowers and Alluring Smell Make People Feel Welcome
Fresh flowers can help someone uplift their mood, make the room look beautiful and sweet smelling. Flowers have always been an attraction for everyone. Each flower has its own charm, and they can instantly make someone happy just at the sight of it. You should also use a good room freshener to keep it smelling good or use scented candles and infusers. Make sure you use something light and mild because not everyone may like very strong fragrances. For people who are living in a shared accommodation small things like this is something very alluring because they long to own a home.
10. Keep the Belongings of Every Room in their Place
Besides just keeping your room neat and clean make sure the things of your home are in their place. If you have kept your treadmill in the living room instead of the space for exercise or kids toys are kept in the master bedroom instead of the kid's room then this may confuse the buyers.
11. Add Mirrors
Mirrors are no longer restricted to being used in dressing tables instead they make excellent decorative and have the power to instantly upgrade the look of a home. Mirrors make look more spacious, sophisticated and add character to it.
12. Keep Enough Space so People Can Move Around
If there are too many things stuffed in the room, it may get difficult for the potential buyers to move around the house. It also makes your room look small and inaccessible. When people are unable to move freely, they may not be interested to buy it.
13.Fix the Creaks
Doors, wooden cupboards/wardrobes, and floorboards that creak create a bad impression on the buyers. It gives the impression that the things in the house are too old and need to be repaired or replaced, in other words – added expenditure.
14. Do Not Ignore the Washroom
Rooms are definitely where the buyers are interested in, but they definitely won't leave out the washrooms. If you are revamping your home to sell and get a good amount, then make sure you set aside a small budget for the washrooms also. They are definitely going to push the door and peek in to see how the washrooms have been kept.
15. Leave Some Personal Items in their Place
Many of us may have discontinued living in the property that has been put up for sale and might have removed most of their belongings. However, if you leave some of the personal stuff in their place, the buyers will get an idea of how the room will look when they add their possessions in the room. It wouldn't be a bad idea if you let some of your small decorations or family pictures in the home.
16. Big Items Can be Included in Deal of the House
If you are relocating to a new country or buying something bigger in Dubai, then you should consider leaving back some big items in your old home. Adding big items such as televisions, sofa set, refrigerators, kitchen appliances, etc. to the deal of the house is a great idea. For people who have been living in houses by paying rent in Dubai something like this would be an excellent deal. You can roughly calculate and come up with a rough estimate on how much extra would suffice for the items you are leaving back. Carting them back to a new country or city wouldn't be a good idea.
17. Be Precise and Clear About the Sales Message
If you are putting up an ad with property finder websites, then you should be very clear about the sale message that you are sending across. If you have a small home but have mentioned about it being huge and spacious, then you are letting down the hopes of people who will come to see it. You will be luring people who want bigger homes whereas the buyers who are actually looking forward to buying small cozy homes will ignore the classified which read big home for sale.
18.If Your Property is Worth, it then Flaunt it
Giving out flats for rent in Dubai may be easy but selling a property in Dubai could be difficult. You are not just selling your house but also the view along with it. Homes that are situated in luxurious places with beautiful views are definitely more in demand and attract buyers immediately. If you are someone who is a proud owner of a home in such an excellent location, then go ahead and show it to your buyers. Make sure the curtains are drawn, and the windows are open for them to admire the beauty of your home's surroundings. Don't forget to take them around in the balcony or the kitchen garden to show them what they can get if they agree to invest in your property. Homes with beautiful views also let you get deals on the higher side.
19. Make Yourself Available
Buying a house is a huge investment, and people look forward to investment opportunities in Dubai. Whenever you are posting a classified mention about the time slot in which you would be available to take the interested buyers around the house. If you haven't mentioned about the timings in which you would be available, and a good buyer walks in suddenly to see the house you would miss out on a good deal.
20.Set a Reasonable Price
Finally, everything depends on the price that you set for your home. There are different factors which would determine the price of your house. Considering various factors such as locations, the area of the house that it is spread in, the additional interior that you are offering, current market price, the fixtures of the house, etc. will help in determining the sale price of the property. Speak to property dealers and fix a reasonable price for your house. The overly priced property will not attract buyers. The price that you are looking forward to getting should be worth the property that you are offering to the sellers. However, there should always be a margin kept so the buyers can strike a bargain.
Follow the above tips to sell your property easily at the best price in Dubai.
What does this blog answer
How to get the best value of your property
Read also- Dubai 30 x 30 fitness challenge